Subconscious Reality
October 13, 2010
Subconscious Reality

I have been sitting here for hours, and the back of the lounge chair hasn't gotten any warmer against my back. Actually, this room in general has not gotten any warmer. Possibly because of the way Drew went. Well, at least why they think he went. I chuckled to myself at the jam packed funeral home. People from every corner of the state were here. Drew was the quarterback of the football team, he volunteered around the country, and he was loved by everyone. There were mourning football teams, lacrosse teams, and girls who dreamed of having Drew on their arms, kids who Drew never even hung out with, but he still found a way to touch their hearts. Drew was such a good guy, with an even better living; people wondered why he would take his life. Assuming he did, at least. Mrs. Rodheaver, Drew's mother was so devastated that she said she did not want to bother taking any further actions into his death. This was understandable…. I wouldn't want to find out the truth either.
"Clarisse can you greet some people for me, I need a break," Mrs. Rodeheaver sat down on the couch in front of Drew's casket. I nodded and went to the entrance of the Wake room. I had the building memorized from head to toe. As you walk in, you see a couch, and a chandelier, and little tables with funeral home mints on them, to cover up the taste of your caked up spit from miserable hours watching mourners come in and out. The stairs led up to a playroom for children, when parents get too stressed out to even deal with their young ones. The main room, being the room Drew is in had couches and chairs lining the left side and one couch on the right side. The center was filled with chairs. There was never a spare chair in this room; the people did not stop coming. I was almost happy to get out of the claustrophobic room.
Now standing at the tip of the room, I can hear the insistent mumbles of people all around the room. From this angle of the room, most of the subjects I was ever able to tune into was girls talking about if their makeup looks okay, women talking about gossip around town, and the men talking about work. Sitting in the very front chair I secretly did not deserve, I heard repetitive comments of 'how sad', 'that's a shame', and 'he was such a good kid'. I would get the very common hug or kiss on the head. It was funny how these people think they understand. The situation, inside and out, more than just a sticky situation…. It was nothing anyone thought it was.
"Clare," I turned my head to see a Barbie doll blonde, with bright blue eyes. She had on a too-short-for-a-funeral black dress on with a pink belt that wrapped around right under her breasts. "I'm so sorry for your loss Clarisse. I know Drew loved you," The overdramatic monotones in her voice could not fool me for a second. She had on a fake smile that did nothing but enrage me. She was teasing me; she knew as well as I did that she was not here to sympathize me, but hurt me. She placed the palm of her long, black and pink fingers on my shoulder. I shrugged her off as nonchalantly as I could. She laughed snidely at me…. I wanted her gone, I wanted her gone forever.
"I'll see you inside," Her cigarette stained breath made me gag. She strutted her way to the front of the room, only to loom over Drew's casket, acting like she actually cared….. I wanted her dead.

Retaining myself, I walked to the bathroom and looked in the mirror. I couldn't help but cry. I really did miss Drew. I thought to myself what have I done and I began to angrily sob. He never deserved this. But only if he knew what he did to me. I fumbled with the necklace he gave me on our 6 month anniversary. That was freshman year, I'm a junior now. I don't know why I felt bad. Drew hypnotized me. He made me this weak, possessive girl. I had no life without him, it was sickening. On the nights where I couldn't sleep, simply because of an anxiety, or a scary movie I watched that evening, I would think of marrying Drew to make me feel better. It only gave me more augida. He was never a good guy…. But I came to learn that too late.

"Hello, everyone," I peeked my head around the corner into the room to see Mrs. Rodeheaver at the front. "I'd like to thank everyone for coming out today. Drew was a good kid. He did a lot for his town, and country. He is obviously going to be missed by many. I would just like to say though, Drew loved many people in his life, but there was one thing in his life that made him happier than ever. I wish I could say it was me, but you know, I'm just 'mom'," She laughed playfully, and the room joined in unision. "In all seriousness, I would just like to say, Drew loved his best friends, he loved his family, but most important, he loved his girlfriend," Mrs. Rodeheaver gestured to me in the back of the room. "He was a faithful boy and I want Clarisse to remember that he loved her so much, and he couldn't help leaving you. He didn't want to, but the devils inside him got the best and took over. We all love you sweetie, no matter what. Remember that," The room was looking at me, sniffling in silence. I smiled solemnly, looking down….. This is all, my fault.
From my side view, I saw Elizabeth silently chuckling. The frustration rose within me again. The jealousy took over. I needed to let it out. I knew it was coming, and I wasn't going to be able to help it. They always say do not cover up your wrongful actions with another wrongful action, but I didn't care. I walked over to Elizabeth innocently.
"Let's talk a bit," I stayed quiet as we walked the halls. "I don't want to fight," She looked at me for a while, and then smiled.
"I don't want to either, I'm sorry. I agree, we should embrace Drew," I nodded, smiling. Elizabeth took my hands, squealing, then hugging me. I almost felt bad for her. I laughed and giggled along, then stopped at the bathroom.
"I have to go real quick, before we go back," We entered the one person bathroom. My fingers unnoticeably locked the door. After I did that, I got ready for my act. The tears began to fall.
"Clare, what is it?" She came up to me, and hugged me close. "I know, it sucks Clare, but it will get better. Drew loves you, he always will," With intense anger, I began to chuckle madly. She looked me wide eyed. "What are you doing?" I stood up, fuming.
"He loved me? He loved me?! If he loved me, he would have never touched you," I began to cry again and Elizabeth teared up also.
"I'm so sorry, Clare, it was me, I made him. I'm a terrible person," I chuckled and she began to look at me fearfully.
"That's why it's your turn,"
"Clare what-"I laughed like mad man, it was honestly uncontrollable.
"I killed him. I killed Drew," By this time, I was stood up, read to fly full force at the blonde Barbie.
"Clare, no," Flying towards her, I never even gave her a chance to scream. Holding her up agsinst the wall with all of my strength, I chuckled at her struggling body in her black stiletto heels. Catching me off guard only for a second, she pushed me back; I was honestly surprised she was able to do that. My anger overflowed once and for all: you made quite the mistake Elizabeth. I lunged my body to her, grabbing hold of her neck, as she plead for her life, I began to hear music in the background; an annoying popish tune was interrupting my focus. Elizabeth's voice began to fade out, and the music began to take over more and more. Her hair began to fade, as the room slowly began to fade to white, and from white, black with small slits of light, in the middle; I opened my eyes. Sitting up, I observed my bed sheets were twisted and turned from constant flipping while asleep. Sighing relieved that it was only a dream, I grabbed at my phone ringing the annoying tune. It was a text from my best friend. In shock, I read the words: -I just saw Drew with another girl- My eyes began to tear, but a subconscious urge click in my head, the unavoidable anger that was more than just a dream took over soon after….. He was done.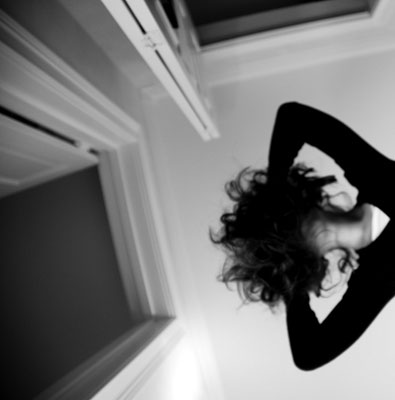 © Sarah M., Blairsville, PA