I Am Free
October 6, 2010
On this lonesome evening, A march afternoon. The lights are off in this dark place, all I can see is the image I hold in my thoughts. "Him" the man. He's tall, light skinned, and dressed in torn clothes, I can't see him anywhere. I'm hiding under A blue aged table covered with thick clear plastic. I lay there trying not to make sound, but my throat does not let me. My lungs do not let me lie there in silence, I cant help it but cry.
All I can think about is not being able to get out of this abandon shack. If I get up he will hear the noise of the plastic sweep across the cold concrete, but if I stay here what will happen to me. The shameless man, what will he do to me if he captures me, I do not know.

If only escaping was an easy procces just as it sounds; leaving, running away. But no word cannot illustrate what I want to happen. As my breathing recovers I get up from under the table trying my best not to make A sound. But pulling off the plastic I make A slight vibrant noise, but everthing seems still. The window; broken, shattered, and easliy I can cut myself. I think to myself "This is the only way". So I decide to jump out and run in any direction possibly leading me free.

Draging my legs out the window I feel a tug on right my foot. Oh no whats happening. My escape is almost perfect, what is pulling me back. I look up to see; there he is, the man. He was waiting there all along, waiting for me to try to escape, waiting there to see me fail. I hollar at the top of my lungs "Let me go". And at that moment as if god heard me all the way from the heavens, A tug on my torso is helping me flee. As the man letting loose of my legs, I fall oh so gently on the ground. Nothing could explain what just had happend. Only that I was protected, perhaps by a man I have never knew existed. Jesus Christ, I had only heard of him in storys, but never payed A close attention to his miracles. Like mine just now, he set me free from that delinquent. Thanks to this man, he set me free.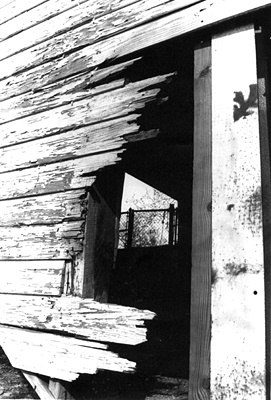 © Gordy C., Bethesda, MD