Kristina
September 12, 2010
So many smudges on her window, yet Kristina still stared unblinkingly out of it, almost looking past the dirt. Outside the sky was completely gray, but it just looked so beautiful to Kristina. The fresh tears on her face didn't even matter anymore, they were already vanishing. Her withered hands made a swishing noise as they moved through the air, from the pocket of her hoodie to the windowsill. Her fingers crept along the window and suddenly she was opening it, pushing out the screen and sliding her body out of the opening. She then entered a whole new world.

Kristina's breath caught in her throat, the fall was longer than she thought it would be, then again she wasn't really thinking when she jumped. Feeling branches jabbing into her all over her body, she quickly scrambled out of the bush. Standing there in the garden under her window, she was completely lost. So, not knowing what to do or where to go, Kristina just started walking. She passed so many people, but not one even glanced at her. As she was walking, she began to realize a massive headache developing, but it still couldn't make her stop.

Kristina suddenly saw the sky again, it was now darker and it reminded her of what had made those tears come earlier…
Last month Kristina said goodbye to her husband when he was shipped off to fight. Of course, she was afraid for him, but Kristina believed that it wouldn't be forever, that he'd be back soon. The night before, a soldier came and knocked on her door. He was formal, polite, and almost too kind to Kristina. He said that he had met her husband in the war and that he knew he was a good man. He then continued to tell her that he was very sorry and that he had just wanted to be the first to tell her. Kristina remembered being so confused, then the soldier put a hand on her shoulder. Without pausing he said "I'm really truly sorry, but your husband died during combat last month"…
Kristina looks away from the sky and continues walking while her headache gets worse and worse. The people that she's passing now start to stop and stare at her. The strangers even ask her if she's alright, but Kristina just keeps walking.
She finally stops as she reaches a small pier. Staring out over the pier and towards the water, Kristina starts to sprint across it. Feeling the sea air caress her face, she closes her eyes and smiling, she jumps.
Obituary-Kristina Smith
Kristina 27 years old, died Friday of last week. She suffered from a severe brain injury that caused her to pause out while swimming near a local beach. Kristina never married and had no immediate family. She last resided in the Jacksonville Mental Hospital.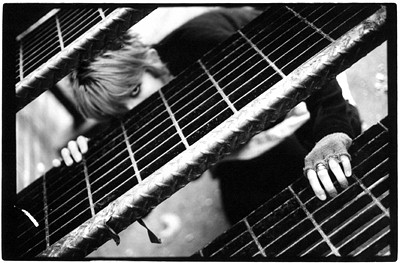 © Patrick B., Stony Brook, NY