when did she leave?
September 1, 2010
The night of my 16th birthday, 30 friends and I were parting it up in the mansion's party room. Earlier that day we went to the movies and saw "when did she die?". In the movie a girls best party goes from amazing to a disaster when a killer comes back from the dead and kills everyone at her party. Then tortures her until the police bust in and try to save her. By the time they get her to the hospital the doctor calls her time of death as 12:01.

At around 11:15 the music stops and the lights go off. The room gets silent, you could here a pin drop. Only one light flicks on and under it lies a shadow of a tall dark man in a long black trench coat. A large knife in hand looks up and calls my name. I freeze in fear. Everyone tries to run in different directions and find out all of the doors and windows are locked. Panic sets in as the man in the long black trench coat starts to kill off one by one everybody in the mansion. At 11:55 I soon find myself as the only one still alive. I hide in and open room trying to be as quiet as I can, I here foot steps coming down the hall. I desperately try to find my cell phone… I sit still for what seemed like an hour. At 11:59 I here my phone ring and then a loud slam! Then a shatter and I turn my head around the corner and he throws my shattered phone in the room at me. A piece of the screen glides by my face cutting me. He walks in to the room and slams the door I sprint to the window and try to open it. The man in the door way laughs and asks "why are you trying to leave me baby?" I start to cry and fall to the floor as he walks to me. I look up and he is standing over my body. I cant move just cry, he picks me up and asks me again "why are you trying to leave me baby?" "I am not your baby!" I scream "why are you doing this?" I ask he replied with "because I love you, and I only want to be with you, alone…" "no you creep!" "ill show you creep" he picks me up and carries me down stairs to the basement and sets me in a chair and tapes my mouth shut and ties me to the chair that is bolted to the floor.


At 12:00 I blacked out and woke up in a hospital bed. "what happened? Were am I?" "your going to be fine, your in the hospital." "were is he? He killed all of my friends!" "who? What are you talking about? You fell and a young man carried you in here." "what?! NO!" I go into panic and pass out until I awake to the same man in a long black trench coat messing with med bag then pulls out his knife and lifts it above his head I scream
but no one helps me. I cant breath, in drowning in my own blood. Everything goes black and I never see the light of day again.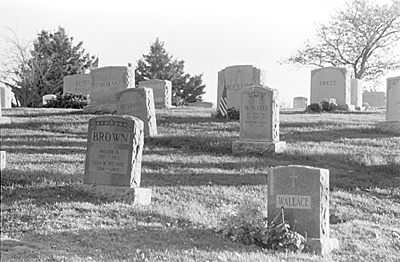 © Jenn H., Marblehead, MA