The Unexplainable
June 30, 2010
Horror stories usually start out with it being a dark and stormy night, when the temperature outside decreases and the wind starts to howl and it gives the reader a chill that crawls down their spine and their brain starts to think that maybe it wasn't a good idea to read such a story by just looking at the first paragraph of a book.

But in reality that's not always the case, when in fact most stories start off in the bright sunlight of a summer vacation, at a place that almost everyone has visited at least once in their lifetimes; the lake.

It was about three in the afternoon on the shore of Lynx Lake in the hundred and thirteen degree Arizona weather. The sun was shining without a cloud in the sky, there was a gentle breeze that barely took the edge off of the heat; but it was perfect weather to take a swim in the lake to relax oneself and get a tan.

Karen Woods was taking advantage of this opportunity. Her house being right on the north shore of the lake made it an easy access to some summer fun. She decided to have some fun and take a quick swim before getting ready to go to work.

Standing on the dock she slowly took off her clothes revealing her dark blue swim team suit. For some reason today, she hesitated just a tad before diving in the cold murky water. As she dove in and the water started to surround her everything seemed to get uncertainly quiet. The kicking of her feet in the water was the only sound that was heard under the surface by Karen.

Once she surfaced she looked around with an uneasy feeling in her stomach. Something about this Monday in June just didn't seem right. Just shrugging her shoulders she flouted on her back and stared up at the sky, which at this time was no being occupied with dark grey storm clouds slowly starting to block the sun.

The weather forecast had not predicted any storms for the next week and a half, and it was still too early in June for monsoons to come. Karen was just a little astonished by the clouds, but just ignored the feeling in her gut that was telling her to get out of the water and leave for work.

Returning to her normal shredding position, she noticed something glistening under that water about five feet in front of her. Curious as Karen was she had a confused look on her face, and tilted her head to the left to get a better view.

This object that looked like a large white cloth that was flouting under the surface of the was moving toward Karen. As soon as it was underneath her there was a blinding bright strike of lighting followed by a loud clash of thunder, and Karen vanished from the lake...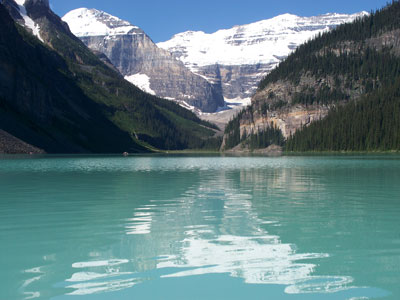 © Matthew S., Sharon, MA