Objection
June 23, 2010
Pain. That is everything I can feel. My heart is dead, my breathing is coming in gasps and tears fill my eyes. I wish that the Earth could just swallow me so I wouldn't have to endure this. But of course, like the masochist I am, I just have to watch this torture and fake to be happy for him. He chose me as a bridesmaid some months ago, when he announced his engagement. At the time I felt numb. Now I feel like the body I am in is only the carcass of Jane Carlie Brown. Her soul is gone, and out, somewhere far off this world. My soul will linger in Limbo forever until I pay all my debts. If I die now, nobody would notice. They would still be cheering for him and his almost-wife. Almost by some ten minutes. My dress is wine-red, and it is made out of satin and it has sequins covering the bodice. It is strapless and has a heart shaped cut, and the dress is long. It is really beautiful, but even more if it was for something apart of my best friend's wedding. The wedding that is killing me inside and out. I watch as the priest rambles on and on about the importance of marriage, and also about how when you marry someone, it should always be because of love. I watch as Ale, the bride, nods happily, agreeing with everything the priest says. She is glowing from happiness, and tears are rolling down her cheeks. Her makeup doesn't run because it is water-proof. She smiles brightly and holds her future husband's hand tighter. Her dress fits her like a glove. White, empire waist, strapless, skin-tight bride's dress. It looks lovely on her. She has the best body a woman could ask for. The best body a man could ask his wife to have. Ah, the groom. Yes, he, my best friend and love of my life.
Michael Benson Sterling has been my best friend for the last 20 years of my life. A short one, yes, too short I would say. In that time I have only fallen in love once, and that love is getting married to the most perfect, short brown-haired, brown eyed, tan-skinned, straight-smiled, supermodel-bodied lovely woman he could find. Me? I have raven black hair until my shoulders, and brown eyes. My skin is ghost-white, and people have a hard time liking me. I have a strong character, and to break my shell you have to be special. And damn, is Michael special. He has auburn hair, and sky-blue eyes. He is perfect. He isn't mine. The day he told me of his engagement I thought he was joking. I thought he meant he made a promise to Ale of marrying her. But no, he was serious. We were in his house, and then Ale popped in. She said she was already planning Michael Benson Sterling's wedding to Ale (the rest of her name is hard to remember and pronounce since she has a Spanish name). I remember my eyes widened and I paled, while I felt my stomach hit the floor. Since then I have had planned today's day to perfection. I am brought back to the present when I see Michael smile.
"And do you, Michael Benson Sterling, take this woman for your wife; to love and cherish in good and bad times?" asks the priest. I wish I have the guts to just stand up and yell this is a bad idea, that it should be me there instead of Ale. But I don't, I stand at the back beside Michael's brother and stay silent. And so, my heart breaks.
"I do," he answers with a dazzling smile. The priest announces that he may kiss his wife, and he grabs her by the waist and gives her a long kiss. Cheers can be heard, but it all seems like it is happening to another person that isn't me. They walk down the aisle, hand in hand, as Mr. and Ms. Sterling for the first time. A picture and they move. A picture and they move again. Reception soon takes place, but I sit nimbly on a chair. My sister, Nina, is trying to cheer me up. I just tell her not to try, that maybe one day I'll be fine. But I know there is no one day.
"Jane!" yells Michael, running over to me and scoops me up in his arms. He is so happy. I try to be for him, but I am not. I hug him back, and rest my head on his shoulder.
"So, Jane… I'm a married man after all," he says joyfully. I fake a smile so he won't see me hurting. I whip a tear that escaped my eye, and when Michael asks me what is wrong, I answer that I am just so happy for him. Lies, lies, they are all lies!
"Jeez, Jane… it is freezing in here. Are you not cold?" he asks me, and I nod. I am feeling so hollow that I don't feel the cold. I pull the envelope from my purse, the envelope containing my deepest feelings for him and my death plan, and hand it to Michael. I don't know why, but it feels right to give it to him in the moment. He glances at the paper and raises an eyebrow.
"Open it when you are on the plane for your honeymoon," I tell him, and smile reassuringly. He smiles back, and I tell him I'll be right back, that I need my sweater that I left in the car. But as I open the doors from the hotel, and step down the stairs of the beautiful hotel into the grey, chilly day of December, my blood stops flowing. In front of me, is a man in a tux. But not only is that…he also is carrying a revolver. He points at me, and glares.
"Get in the car," he points to the car beside him. I shake my head.
"No," I say, loud enough for him to hear. He looks surprised momentarily.
"Sorry if you misunderstood me… get in the car or you are dead," he rephrases, and I shrug.
"Yes, and I said no. I don't care if you kill me. You'd be doing me a favor," I tell him. He charges the gun.
"This is the last chance I will give you," he repeats, and I sigh and lift my arms.
"Do it; kill me. I don't care. I have nothing to live for. The love of my life for the past 20 years has just gotten married; my father died a year ago, my mother left me and my sister when I was 2 years old; and my sister is soon to be married and will be expecting a child in six months. I got fired from my job because I was not efficient enough. The thing is I was not being efficient since I was –am hurting. I can't pay the rent of my apartment because I have no job. I will never be able to fall in love again. So you tell me, murderer. What do I have to live for? You are doing me a favor, of which I am thankful. So please, murderer, kill me now. Spare me a life of endless pain and do what it is you want. Just please, sir, kill me now. Shoot me directly on the organ called a heart. For I have no figurative heart by all means. Do it now and never regret it," I say, looking him directly in the eyes. He looks sad for me, but does as told. He pulls the trigger, and I fall back at the impact. The last thing I can remember is shouts, as blood pools around me, and I close my eyes for the last time after seeing my Michael's tear stained face… and go to Hell.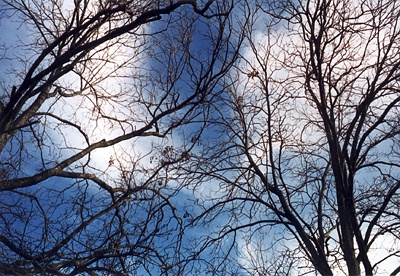 © Sarah L., Glendale, AZ