THE DOOR
June 16, 2010
As he opened the door.


"Alisa!.. Are you okay? He said in shock of what he has saw..
And what he saw no human would ever want to see. His bestfriend, laying on the floor uncontious.

"Oh... Oh... Oh.. my GOSH! He said in shock and fear and mixed emotions.
As he looked around he noticed that she was still breathing.. She was still alive. But
why is she laying on the floor he asked himself. Why is she here in this building?
Why am I here? What kind of sick joke is this. He asked him self. I just dont get it
first i was laying on my couch watching a movie and now... Now im in this building.. With her
no phone, no communication to the outside world.
"Alisa, hun, come on. come on get up!" He yelled

"mm..uhh..owe.." As she stood up.

"what happened?" she asked in a not so sure voice.

"I...I dont know... What were you doing in here?" He asked

"I dont know.. I dont even know where i am.. What happened jake? Where are we..? How are you here.." her questions went on and on

"I dont know.. But we need to get out of here. And get you some help.." He said.
As they walked out the door. He looked back wondering, where just exacly they were.
2980, 47th strret. Was the adress on the building.
47th street? Where are we? Did i read that right? He asked himself.. As they walked into the night.. And the wind blew.. They disapered into the
darkness not a trace of them was left in sight.


No one knows what happened to Jake and Alisa. No one ever saw them again.. Some say they fell madly in love and moved to a house
and lived happily ever after. Some say that they never found civilization... Some even say they died of hunger.. Will we ever know the truth?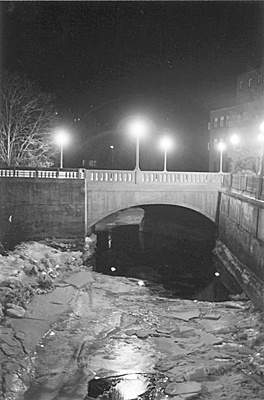 © Peter G., Glenburn, ME