Believe
June 13, 2010
The snow falling on the pines looked like a totaly different world from the honda civic windowi was peering out of. I glanced at my mom, there were tear tracks on both sides of her face, her worry lines and crows feet were noticible in the dim lighting. Her translucent green eyes glanced at me, she smiled, and rubbed my bald head, I looked at her, she let out a small chuckle and stated "I visit the sea every time I look into your beautiful seagreen eyes"
We drove into our garage, as i got out of the car my nose began to bleed, i knew that i was going to start coughing up blood soon, so I ran up stairs as fast as I possibly could, my brother looked at me in disgust as I left the bathroomm, with a tint of blood on my breath.
"What are you looking at?" I inquired
"Your head, why is it bald? Are you trying to ask for attention?"
"No, my chemotherapy, kills fast growing cells, unfortunately hair cells are fast growing also so I lose my hair," He looked at me with disgust and shrieked "What stage are you at anyway? Aren't you going to die soon?"
My mom ran up the stairs, and slapped my nine year old brother across the face, "Don't you ever talk to your sister like that again!"
I was in complete disbelief, she had slapped my brother! My little brother who knew nothing! We were four years apart, Silent tears trickled down my round face, I ran to my room and scowled at myself in the mirror, My eyes looked dark, scared, cold, alon, abandoned. I couldn't look, I turned away and sobbed more thn I have ever while battiling lukemia. As I looked again I saw myself when I was twelve, carefree, freckle covered nose, and soft curly black hair in a pixie cut, I smiled I was me, not o the outside of course but on the inside, My mom called me downstairs, as I walked downstairs I was haunted by so many memories it was hard to keep count... When I was first diagnosed.... Or when I had to miss the school dance... When I first found the chunk of hair on my pillow...
"Sam?" My mom seemed a tad bit worried
"Yes?" I replied finding my way back to reality
"Your cancer is at stage four, I wanted to tell you I just couldn't find a way how..." She continued talking I blocked her out, how oong had she known this? Was I going to die? How long did I have left? I began togasp for breath I collapsed and woke up several hours later in the hospital...
My mom rushed to my bedside I could see that she regretted telling me.
"Mom..." I began to say "Tell everyone that I died for all the lost souls out there, tell them that help comes, Tell them to Believe..." And with that my heart monitor flat lined and they tried to save me but they couldn't, I sit here now in my heaven, reassuring all the lost souls on Earth that they are going to be found... I tell them to believe...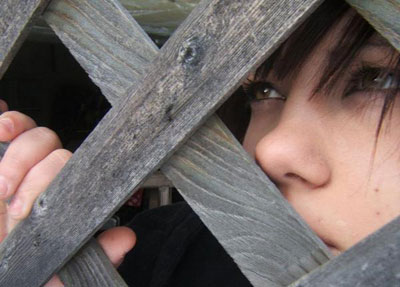 © Krystal B., Bloomingdale , IL