Bloodied Street, Burning City, Monsterious Soul
June 12, 2010
I dashed through the city streets, the darkness of the night almost as enveloping as the chaos that surrounded me. Cars were piled in the middle of the road in smoldering towers. People on the sidewalks, expecting a nice night out on the town, screamed and stampeded by me. People trampled each other as they tried to escape. I had told myself I wouldn't look back. It would only slow me down, and to be honest I was scared of what I would find. But some twisted side of my mind wanted to see what . And I took a look back. It was only a short glimpse through the panicked people behind me, but it was enough.
Enough to ensure I would never forget that scene.
Bodies and blood. Those were the first things I noticed. They were everywhere, on the sidewalk, the road, in cars, humped on top of one another. The blood shone in the light of the burning city like red gold, snaking its way over the tar. Normally, this horror would be my only thought, but it was what was behind them that had me entranced. Maybe because it was the thing I and everyone else were running from, or how it looked both so human and so completely un-human at the same time. maybe it was the red gore splattered against its orange fur and its flaming claws. But in the end it was its face that made me stop running and stare. Not because it was hideous or deformed. It was perfectly normal, save for the burning seal upon its forehead. It was a face I had seen for years.
It was a face I knew too well.
It was mine.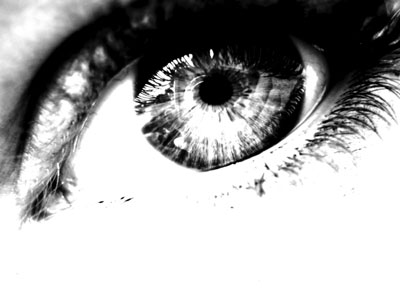 © Lauren S., Reading, Berkshire, UK