Game of Hide and Seek
May 30, 2010
"What do you think that one looks like?" I asked from out of the blue. "The puffy one on the right side in the sky."
She pondered a moment and tilted her head to see the shape better. "That one looks like a budding flower to me."
Staying outside on a spring afternoon was probably one of the best things to do after a long school week. Rose and I were lying on the ground staring up into the bright sunlight that one afternoon. Watching the clouds float was something we would do to relax and stay quiet. The stillness in each other's presence was more than any words between us.
Rose inhaled and exhaled deeply. She closed her eyes and her face glittered with the warmth of the sun across her cheek. I imitated her actions and fell into my own fantasy...
"Skiddy," she began, "how do you feel about a game of hide and seek in the woods? It's still early in the day and there's time to go exploring."
Exactly how this came to her mind, I did not know.
I leaned forward and sat on the freshly cut grass. "Aren't we a little too old for that?" I didn't want to object to her idea but being a fourteen year-old, it wasn't the first proposition to come to my thoughts.
Rose answered me with her look. It was the way she turned her bright blue eyes at me and stared straight into my very being. Her look always caught me when she knew something was wrong.
"If you want to go for a game of hide and seek in the woods… I guess I'm coming with you."
We made our way through the stretch between my backyard and the short picket fence that separated the woods and further on. I leaped over it with much ease as she followed far behind taking her time like a fragile plant that needed care. I waited on the other side of the barrier and until she was close enough to scamper over by herself.
"Do you want to be the one to hide? I'll go seek and try to find you."
She smiled and nodded her head. "No peeking! Make sure you count to ten."
I put my head against a maple tree and began to count. One…Two…Three… Four… Five… Her footsteps became fainter and fainter… Six… Seven… Eight… Nine…Ten.
"Ready or not here I come!"
I grinned and glanced around but Rose was nowhere to be found. All that lay ahead was the deep expanse of wood and brush. Carefully placing my steps between rocks and dead leaves I made my way deeper into the tangle of trees. Day was getting closer to night every minute I waited for a familiar sound of giggles or a glimpse of bronze hair to appear from behind a tree. Rays of light emitted through the green leaves above. The thick debris on the forest floor cushioned my steps well yet I was afraid of creatures that lurked there. Sooner, had I not turned at the right moment, came a prancing deer. The doe showed no fear when it came toward me. Her ears were turned up in initial response to danger. What was most interesting was the way her eyes stared deep into my being and read my emotions. In a matter of three minutes that elapsed it too ran away from me. I followed in the direction of the deer that fled. Then I stopped.
In front of me was a large pit and in it was Rose who bruised her arm from the fall and had blood streaked across her head. I could see dirt on the bottom of her shoes and it seemed as though she skidded without knowing the gap was there. She was bent and wilted. I took steady steps breathing in and out as I made way toward her.
This isn't my fault it was her idea to go into the woods, her mistake.
Nearly unconscious but breathing I tried lifting her up and out of the hole.
"Skiddy? Is that you?"
"Yes, it's me I'm here."
"Skiddy, I'm so sorry." Her eyelids fell close and that was her last.
Day was coming to an end and night was falling quick. I took Rose and carried her out of the woods that night. When I got to my house I called the ambulance and they took her away.
Days after I found myself lying on the grass and looking up into the bright sky. This time I was alone and my friend was gone. The clouds moved and formed into a shape. This was extremely familiar to me like a dream from long ago. It was a flower, a rose.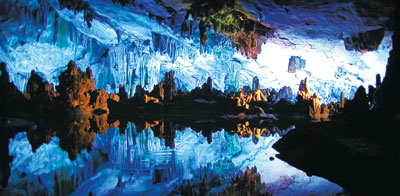 © Audrey G., Phoenix, AZ