The Hall
May 10, 2010
One night I had a dream. I was walking down a long corridor with an eerie green light. I was trying to reach the bathrooms. This is a rare time of night that I'm usually not present for, but the chili cheese dog I had for supper seemed to scream I beg to differ. I slowly turned onto the west wing where I heard him scream for the first time. I've never heard a man scream with such pain before. In complete honesty I was terrified and still am to this day. I went to the other side of the hall which seemed to be shaking. I started to cry my eyes out when I saw my best friend and roommate leave the room that unleashed the terrifying sound. When Sara looked my direction she seemed confused and worried. As she approached me at an increasing speed my mind pounded with warning sirens. So I did the least heroic and ran. I heard her call my name time after time, but I never looked back.
When I reached the elevator I hit the shiny button over and over till my hand became numb, but the doors were jammed. Sara was closing in…she came from the direction of our room. In her hand was the bat I kept by the door because I was afraid of the type of people that could want to break in. Time for plan B, the fire escape. There is one thing you need to know, stairs are worse to run down than up. At one moment I am running down with increasing speed. The next I feel a slight pressure on my upper back that sends me soaring toward the wall.
"Dude, wake up the test is over." I bolt upright to see if Sara is anywhere around me.
"Where is she?" I ask. He just shakes his head and walks away. That is when I realize that I fell asleep in class and missed my history exam.
I walk through the rest of the day in a cloud of embarrassment. Later on I meet up with Sara after supper and tell her what happened. She laughs of course because she says similar things have happened to her. So I go to bed and pray not to have another nightmare and a better day tomorrow. Didn't happen. I awoke at 3 a.m. no one else is up and Sara is missing. I get out of bed and put on some slippers to check if she is in the rest room, I grab the bat as I leave I turn to walk the hall when I hear the same screams as before…this time I surge forward and as Sara walks out of the bedroom with a concerned and worried look on her face I smack her with the bat before she can take another step toward me. *Double Tap* That will teach her to cheat with my boyfriend.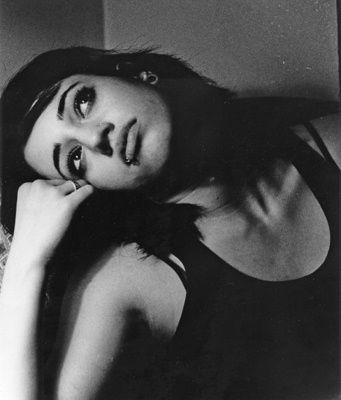 © Jessica B., Bethesda, MD