Nicole
April 22, 2010
I folded the tiny, black dress, and put it at the bottom of my sequin embroidered Prada suitcase. The first thing I would do when I got back to my apartment in Manhattan would be to burn that damn thing. $500 at Brooks Brothers, fabric woven in Italy, imported, and crisply ironed. She was a beauty. But I couldn't stand to slip into it, even for a midnight cocktail party at the Flatiron Lounge, ever again. It reminded me so much of her. God, I missed her already.

Our whole childhood was centered around each other, every vacation, and every shopping spree. We were best friends. We went through every tragedy and joy together. Then things started to change. When I got the acceptance letter from Cornell University at the end of junior year, Nicole was five months pregnant, and giving up on college. When our summer days were endless, and the sky seemed to never turn dark just for us, I promised her I would always take care of her. I was determined to carry her through life as best as I could. When the end of senior year rolled around, I ripped the roots, and left.

I founded a new life in New York. I had it all. I lived in a luxurious West 11th Street apartment with my boyfriend, Levi Taylor. He was really something. At age thirty two, he was Editor and Chief of GQ Magazine, and had a PHD in English and Comparative Literature from Columbia University. Occasionally, I sent checks to Nicole. Sometimes paid her electric bill, or sent her a high tech cell phone. I thought that was enough.

I was on my way into work that morning when my blackberry vibrated in the front of my sapphire, button up pea coat. Before I even checked the caller ID, I guessed it was my infuriating boss, Lenard. "J***s C*****, Lenard, the Milan Article will meet deadline. I've covered Giorgio Armani, Robert Cavalli, and Ermanno Scervino, to the extent that I could be their wife. Honestly, ask me what Cavalli's favorite color is. I've got this one in the bag, alright? Call again, and I'll move to California, and the LA Times will have a brand new fashion columnist on their staff. Leave thi. one to me?" I b****ed, as a flagged down a taxi. There was a long pause. "Lenard, darling? Are you still there?" I ducked in to the bright yellow germ fest. "Eh em, Emily Baxter?" I was confused. "Uh, this is." "This is Mr. Denim, from Moorestown." "Oh, how lovely! It's been ages!" The cab driver, switched the mirror around, and curiously stared, biting his top lip. I gave a dirty look. "It makes me so sad to have to tell you this, Em. There...there's been an accident. My Nicole was murdered last night in her apartment. Two of her children, Kaleb, and Aubrey, were killed, and the three others were found hiding in a closet this morning. Her mother and I thought you would like to know, sweet heart. We know you two were close."

So here I was, in a s****y little Jersey hotel room, packing away the dress I had had to pick out for my best friend's funeral. I had promised to take care of her, to always be there, and to share my wealth. There was a knock at the door, and my thoughts were interrupted. I speed walked to the peep hole. I opened the door, half expecting it to be housekeeping, and half hoping for my Levi. I could use a hug right about now. But it wasn't either. "Hi, I don't know you, and I don't know why I came here. But, a woman on the sidewalk just gave me this letter. She said it needed to be delivered urgently, and she gave me this envelope with your hotel room number, and a copy of your room key in it." I was flustered. "Uhm, nobody knows that I'm here. Excuse me; did I catch your name?" He smiled, and his curly brown hair uncovered his bright green eyes. I was mesmerized. "James Park. And how about you?" "Uh, Emily Baxter. Can I…can I have that letter?" He smiled again, and I didn't understand. "Please?" He reached out of his back jeans pocket and pulled out a tiny lavender letter. I'd know that stationary anywhere. "Nicole," I whispered. And then I fainted.

My eyes slowly opened, and I looked to my right. There was a familiar beat up end table, and a gold, dust-collecting lamp with a floral 70's pattern. I picked my head up, and saw James sitting in the creaking rocking chair in the corner of the faded pickle colored room. "Hey, uh, you fainted." There was that smile. I felt like I'd known him for years. "Yeah, I guess I did. James, I need to see that letter." I sat all the way up, and pulled the quilted blanket off of my shivering body. "Yeah, here it is." He walked over to the bed, and handed it to me. I hesitated at first, and then reached out, and gently grabbed it from his hand. I took a deep breath, and rubbed my hand over the letter. It was adorable. Stamped with the unique black ink 'N' wrapped in vines that we had searched for in every boutique in New Jersey the summer of our freshmen year. I opened it and cried as my eyes ran to the bottom of the note signed: "-Nicole". I slowed down, and read the whole letter. "Em, I'm alive. Meet me at Java Express at midnight. Love you. –Nicole.

I let James out, and thanked him for delivering the letter. I went to my suitcase, and unzipped it slowly. At the top of the neatly folded, and ironed designer clothes, was my pink, floral-print, rosette cardigan. I pulled it over my head, and slipped into my dark gray, linen trousers. Last, I secured my black, Italian leathered pumps onto my freshly manicuredbfeet, and took one last look in the mirror. How could I possibly be thinking about fashion at a time like this? If my outfit hadn't matched so perfect, I would have worn a tank top and blue jeans. But this was my 'casual'. I was prestigious NYC girl, I had the right to dress nice all the time, even if it was to meet my dead best friend at the Java. Right?

The coffee shop was much smaller than I remember, and I could see the national smoking rule hadn't reached New Jersey yet, because I saw the owner, Margaret sitting in her old chair, smoking like it was 1947. I could almost hear Tex Williams crying out to me: "Smoke Smoke Smoke that Cigarette". But the thing that absolutely made this scene, was when Margaret recognized me. "Well if it ain't Emily Baxter, what the hell are you doin' at the Java?" The raspy voice made me want to just hug her. "Well, I'm, uh...I don't...really...know."

I had never been choked up for words. It was my job to pretend I was interested, or joyous, or comfortable, all the time. I had never let down that shield. Not even with Levi. I was always what somebody else needed me to be. Always the listening ear when my classy city girlfriends were dumped over and over again by millionaires, and cheaters. I even pretended sometimes to act happy when Levi hired a new assistant, and tried to act concerned when another mysteriously disappeared. Who the hell was Emily Baxter? And why on earth was she here?

I took a booth in the back, and waited for hours. The whole four and a half hours that I waited there, three people walked through the front door. One was an angry real-estate agent, furious that Margret wouldn't sell the old dump, the other was a businessman from out of town in a crisp, black suit, looking for some good coffee. And the last, well…the last one was Nicole Denim, my best friend. My dead best friend.

When she walked through the door, I gasped for air. I knew she was alive, but I couldn't wrap my tiny little New York brain around it. I had once believed in magic, and love, and hope. I had once been this girl's best friend. I had left her to be killed, and I was the reason for her broken family. So I manned up a bit, and put on my best smile. After all, that's who I had grown to be.

I consciously stayed away from the burning question at the back of my throat. Until it crawled to the tip of my tongue. It hung on my bottom lip, and serenaded my aching jaw. It had to come out, I had to ask. I just needed to know. "Nicole, who…who did this to you?" S***. I should not have asked that question, I thought. She smiled graciously. That's a surprise, I thought. "I don't know if it would be best to tell you, or best to leave things unsaid. I know you well enough to know that you might seek revenge, but I am unsure if this would make you filled with rage, or guilty." I stared at her, and took a sip of the now cold half and half caramel Latté. "I want to know who did this Nicole. And I want to know now." She sighed. Honestly, was that any way to treat my dead best friend? "I'm only here for today, Em. This is my last day, ever, on earth. Then I'll be right back up there, to look over everybody." I repositioned myself, and wiped my mouth with the tips of my curlicue nails. "Tell me who it was." I was growing impatient with the situation. "His name, I believe, was Levi. Levi Taylor, of Manhattan if I'm not mistaken. He was frustrated that you sent me payments, Em. He got mad that you payed for Aubrey's hospital bills from when she broke her arm, and he was sick of it. Last Sunday, he drove all the way out here to New Jersey, and told me to meet him. He said he had a surpirse for me. I thought he was gonna pay my mortgage, Emily! I thought things were going to turn out, and that we would be best friends all over again. I had plans to move to New York someday. And I told Levi that. Then he..well he...he killed me." I stared. I couldn't move. I was stuck inside of my body, incapable of moving, unable to speak, or cry! I knew I was dead. This was my punishment for breaking my promise. Everything in my life slowly turned to bits, as I would die, and Nicole would take my place, and be alive. She shook my shoulders with her tiny, porcelain hands. "Emily, I told you it would be alarming. I know this is hard, and I know you are scared. But now it's my turn to take care of you. You're gonna be okay, Em."

The next few days were hard. She had been there so quickly, and vanished even faster. Again. So I did what I had to do. I followed my heart. As soon as I got back to New York, I broke up with Levi, quit my job, and moved to Moorestown, New Jersey. I researched Nicole's case for three years, with the help of my good friend, James Park. As soon as I had every aspect of evidence that would get this guy in jail, I went to court, struggled for a year, and won. The day that I won the case, James proposed to me. I said yes, and we married three months later. We adopted Katie, Benjamin, and Tyler Denim, Nicole's remaining children. And we couldn't have been happier.

One night, when I was all alone, the house was quiet, and the kids were all in bed, I went to my closet, and sat on the floor. I reached onto the highest shelf, and pulled down a long white box. I slowly opened it, and took out my dress. My magnificent, $500, Brooks Brothers, beauty. I slipped into it, and zipped the back, just as I had done the night of Nicole's funeral. I went for a walk through the hills of New Jersey. I passed the Java, and peered into the windows of the clothing stores that had once been my favorite as a child. The only thing that made me feel happy tonight was my dress. This dress was no longer a burden, but the passageway to my omnipresent Nicole. And that's when I realized, I had taken care of her. And she had taken care of me.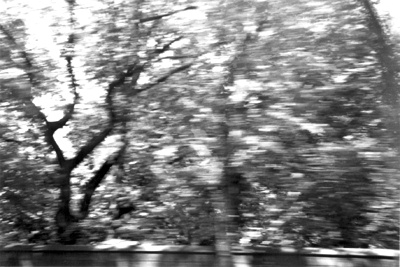 © Sarah M., Phoenix, AZ