The Darkness,
April 17, 2010
I looked around me, frantically searching.
"Help," I whispered, fully knowing that nobody would hear my cries. I could feel my heart thumping like a angry hammer inside my chest. I couldnt hear Jake anymore. I called for Jake, over and over. But he didnt reply.
I ran east of the woods, rows and rows of long tree trunks, spirraling up into canopy's of emerald green leaves, surrounding me. The branches scraped against my pale, wet skin, making me shiver. I didnt stop running. I couldnt let him catch me, i couldnt. "HELP ME" I said again, a little louder, in hope that someone would hear me. But as i waited for the call, nothing came. Just the dead, eery silence of the night and the light sound of my feet slamming against the moss carpet that layered the forests floor.
I thought of Jake.
The adventures that we had had together. Jake ment so much too me. I didnt want him too leave, but he did. I imagined his warm, glowing smile, and his big hands wrapped around mine. I wanted him too tell me that it would be okay, that i would be fine. But jake wasnt here anymore. Jake had left me, and he didnt even realize that he had done it. Thats what hurt the most, i think, that he didnt realize he left me. He didnt know that we got seperated, by that wolf. That wolf that led him away, him mesmerized by its grace and beauty...
A loud crack interupted my thoughts. I staggered too a stop, and stopped breathing. It was here.
I could hear it. Its paws thudding toward me. I could smell it, soft and musky, and yet the smell of fresh blood lingered in the air.
A low, sickening growl, was the last thing i remember.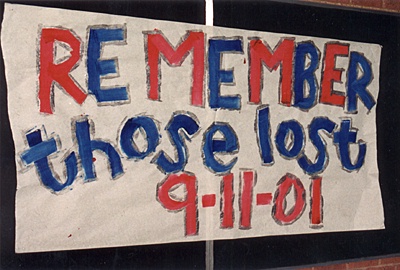 © Christopher, A., Phoeniz, AZ