"Blood Shot"
April 16, 2010
Such power pulses through these veins. (Heartbeat) Such strong emotions bottled beneath years of scorn. (Heartbeat) Anger hides around every corner, disarray aiding it. (Heartbeat) Fury beyond imagination and punishment being seeked. (heartbeat)

I've never felt so alive. The blood vessels in my eyes are overwhelmed, prone to breaking. My head is clear but, the senses hyphened. Uncertainty is the only thing certain at the moment, as violence explodes, flooding me and my physical being.

His arms are under my control now. His legs are under my control now. I am free to do as I please without remark and without question. For so long I've wished to taste the cold dark air of night and watch the bats, black skinned against the white ellipse of the moon. As they fly off in search of prey.
He's not usually one to feel strong emotions and so every once in a while I must show him, help him, teach him. For without me he's hopeless.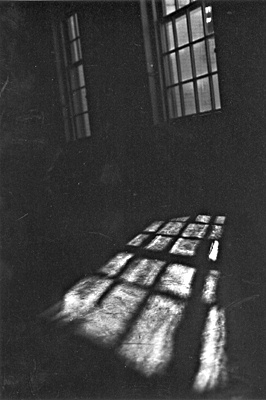 © Mary A., Fullerton, CA