The Ghost Girl
April 7, 2010
Chapter 1

I will never forget the day I met Lydia Amzie Vanon. It all started when we moved to the new house in Cadwell, Georgia. We made the big move from Charlotte, South Carolina in the fall of 2002. I didn't like it any more than my brother, Dustin, but we had to. I don't know why we did. Brooks is an incredibly small town that no one knows about except those who live in or around it.


I think we moved there because one, my mom likes small towns, and two, because she thought it would bring us all closer to each other. As if the Elroy family needed to get closer. If anything, we needed to be farther apart. I couldn't stand my brother Dustin. He was two years younger than me and very, very annoying. I wasn't looking forward to when he got to high school because when he would be a freshman, I would be a junior, and he would take every chance he got to embarrass me. He already did every day, but he would love to get to do it at school.


My parents, on the other hand, were somewhat normal. My mom was a stay at home mom and my dad was a construction worker, so he could find work anywhere, really. And a lot of the buildings in Cadwell needed work done, so he was pretty busy with his job.


Luckily, my middle school, Cadwell County Middle School, wasn't as bad as I thought it would be. I met Aven Marlee on my first day and we were best friends instantly. We were very different, Aven and I. I was the quiet reader who always did as she was told and Aven was the risk-taker who did what she wanted most of the time and nobody except her parents and teachers stopped her. Yet, somehow, the two of us just clicked. In fact, it was all because of Aven that we met Lydia.

Chapter 2

The day we met Lydia was the summer of 2003, and I still didn't know my neighborhood very well because I didn't spend a lot of time outside. However, I did know one thing, no one ever went near the house at the end of our street.


My house was near the beginning of Vanon Way. As you go down Vanon, the houses get older and farther apart from each other. If you go further, you pass an old, overgrown apple orchard. Then you find the road getting very bumpy as you go along the old dirt road. Once you reach the end of the road, you find a huge, old, abandoned georgia plantation house known as the Vanon Plantation. I was only there once before when my dad took me down there to see what was there. Little did we know that it was very haunted


The story of the ghost of Vanon Plantation was that Samuel and Victoria Vanon were very rich plantation owners in the mid-1800's. They had a daughter who's name is unknown to the town today. They loved their daughter more than anything. She was very spoiled and was rumored to have a bad temper. However, she died of scarlet fever at the age of five. The Vanon parents couldn't stand to be around the plantation, so they just got up and left. Most of the furniture is rumored to still be there and everything in the girls room is supposed to still be untouched. One day a few years ago, a pair of high school boys decided to go check it out the old house to see if the rumors were true. They barley took three steps in the door before an old vase hurled itself across the room and shattered into a million pieces against the wall. The house was from then on was deemed haunted and not a soul even went as far as the apple orchard. Until that cool summer's day in late June.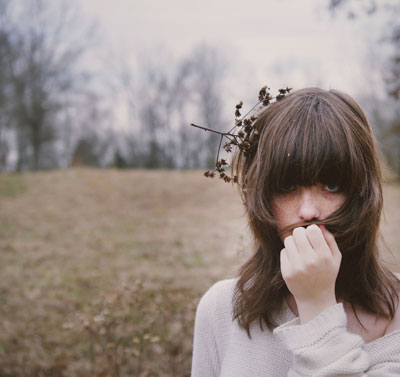 © Alex D., Russellville, AR