The Howling Wind
April 5, 2010
In the withered and dilapidated warehouse, three figures made their way along the shadowy hallways and passageways. The wind whistled through the thin bones of the facility, echoing in the cavernous storerooms. One of them, ready to avenge her heartbreak, pulled out a shotgun. BANG!

"Oh my gosh," whispered Beatrice, a teenager turned murderess.
"Reggie," cried Cecilia, a picture of shock, "Reggie, baby, are you okay?" She rushed toward his limp body, cradling his lifeless head in her arms. Beyond the walls of the warehouse, the siren of a police car began to screech. Cecilia ignored the formidable sound, focusing only on the dead boy's form, inert and immobile.
Beatrice stared, her eyes filled with guilt and trepidation, "Cecilia, he's dead. He—"
"You killed him." The girl's accusatory tone resonated in the hollow storeroom, sending shivers down Beatrice's spine. The windows jolted violently as wind howled, a feral animal in the empty warehouse.
Beatrice murmured, eyes averted in fear, "I'm sorry. I didn't mean—"
"You were jealous so you killed him!" the girl's tortured shouts were rising to a wild scream.
"Cecilia, wait—" but it was too late. The grief-stricken girl had abandoned her friend's limp body, darted to the discarded shotgun, and pulled the trigger. Beatrice crumpled to the ground, her wide eyes open in shock. A siren's wailing approaching in the background, Cecilia turned to face her destiny in the lonely, dire night.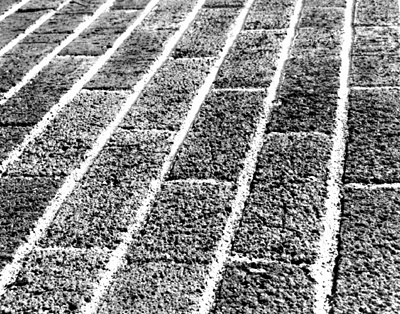 © Travis K., Phoenix, AZ