regret
April 9, 2010
Slowly my mind came back into being. It seemed so real, so painful at what had happened. But it was all just a blur now. After I was conscious again I timidly climbed out of my bed. The sun shined in wholeheartedly filling my senseless body with passion. It was nearly noon and my family should have woken me up before! But they were on "vacation" leaving me along in the desolate house.
On my own I went to the supermarket to but some tasty food since my pantry was almost cleaned out! As I walked about the store everything seemed normal, except for the few occasional odd glances that make me snicker. Then as I went to the cashier she seemed to know what I had and rung me up. "That'll be 32.79. Any coupons?"I handed her 5 coupons and my rewards card. "Ok. Your total is 2.35." I handed her a Lincoln and went to go back home.
I remembered that home should be only a few minutes away but minutes turned into hours as I got more and more lost. And strangely enough for a summer day it started to grow cold and shouting was coming from every corner! Suddenly my cell phone vibrated with a text. "7:01 parker, 10 minutes left." My heart pounded as the cold suddenly started to enclose my mind filling me with visions of blood splattered hands and a switch being pulled! Then SMACK into a wall I ran! The amnesia started to clear as I saw a newspaper on the ground. I already knew what it said and I didn't want to know what I already did know, but I had to read it to make sure! It read, "Pacer Stevens, executed July 4th 2010…" blood ran from every place in my body and although this would have killed a normal human, it didn't because I wasn't one. My family was dead and the blood that ran was permanent and it stuck to my body like rubber cement. I was dead, because for every life taken is another life destroyed. It had killed me in the end as a hole opened up under me and I fell through into a thick black smoke killing me from the inside. For I am a ghost forever bound in the bottomless pit that is hell.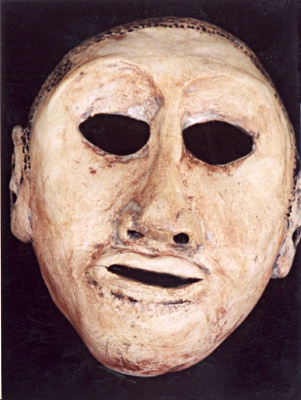 © Arturo Y., Tracy, CA