My Disillusionment
March 11, 2010
I couldn't sleep well tonight night for some odd reason. The wind crept through my cracked window, whistling my curtains aside. My alarm clock appeared to have run out of batteries. Its face looked cold and dead. My eyes were tired but my body felt as though I had just chugged a liter of caffeine. Beneath my comforter my stomach groaned with hunger. It sounded like "Feeed Meee!"

As I rose from my restless bed the floor beneath creaked, at first I thought it had come from downstairs but no one was awake at this hour, well no one besides me. I shuffled across my room and into our loft, there was a terrible smell coming from the bathroom, it made me gag. I hurried quickly by the nasty aroma and landed at the top of the steps. It was so dark I could barely make anything out; if it weren't my house I'd probably have walked into everything...not to mention a last final flight down the steps.

Everything was dead quiet. The fire from our woodstove had died down from what looked like years ago. The wood beside it had rotted away. But that made no sense because I remember making a fire yesterday when it was frigid and I remember bringing in cold pieces of wood with snow still clinging to them.

The kitchen counters were coated in a thick film of dust and other particles. I pulled at the refrigerator door with no success. It wouldn't budge. My muscles began to ache as I yanked and yanked. Sweat drooled down the handle, and just when I was about to let go I was flung backward. I thought superman had come out of nowhere and sucker punched me in the chest. When I landed hard against my dining table my back made an eerie crunching noise. My breath had been lost with no mercy to let me find it. I was heaving as I tried to hold my self up on the table. As I pushed down with literally no effort, I mean I was barely pushing to keep from hurting my back, the table collapsed beneath me. I face planted onto the hard wood leaving a streak of dark blood across the table. It oozed from my nose with a great deal of velocity.
I tried to find the bathroom but in my rush everything became quite distorted. I forgot where it was. Blood still drooled from nose, splashing violently across the ground. Finally I took my shirt off and clogged up the injury. I searched the walls for a light but found nothing. I was actually kind of glad I couldn't turn on the light; I had no desire to look at all that blood.

My brain seemed to yell at me from inside my head. I suddenly remembered a flashlight in my room. I felt incredibly weak as I walked slowly up the steps. My lungs were heaving and my muscles shook. Blood whiskers ran down my cheeks. I had dust and dirt between my eyelids. I was nearly to the loft when one of the steps caved in. A shooting tear sprinted up my leg. I yelped in agony. Spitting blood into the air. I tossed my shirt and tried to push my self up. It was no use. I was too weak. But how? I always remembered being a very fit guy. I used to work out five days a weak and ski on weekends.

I clung onto the handrail and heaved myself up. With very little success I had managed to pull my leg out up to my knee. I kept pulling and finally I had escaped that devilish trap. I was in so much pain I didn't want to move. I just wanted to lie there for the rest of the night, until my wife would come home and comfort me. That's all.

I must have dozed off because when I had finally found the motivation to move I could see tiny rays of light filtering in through the loft window. I pushed myself up and wobbled toward the window. It sure looked like the sun. The sky bore hints of orange and purple. A couple painted sharp slim clouds hung above the orange skyline, almost watching over it. I hurried past the bathroom blocking my nose, even though blood had dried my sense to smell shut I didn't want to take any chances.

My flashlight was resting beside my bed on the night table. I quickly grabbed it and clicked it on. I clicked it again, and again, but still nothing. Retreating back toward my door I decided to flip the light switch but even that wasn't working.

The nasty aroma had somehow crept through the spaces between dried blood and skin. I pinched my nose then poked my head into the bathroom. A small foot protruded outward, sitting motionless from the toilet stall. I walked a little closer. Past the shower and sink.

"Hello." I said. There was no answer. I peered around the corner and saw my wife. The sight was too much for me to handle, I fell to the ground, and her expressionless face stared down upon me. Maggots licked her flesh, and a couple flies swarmed above her head. Her mouth drooped low like she was yelling. I must be dreaming, I must be. I sprinted down stairs and grabbed the phone. There was no sound. It emitted nothing. I pressed button after button and still nothing. Beside the phone was a note, it read "Life is worthless, there's no hope, Justin has been in coma for almost a year and they have decided to move him home, to let him die peacefully here. The kids never visit, and his parents don't call, my parents could give two s***s about me. I just can't do it, I don't have the will to live anymore." At the end was her signature, so pretty and neat, it sat motionless like a statue of a gargoyle in an abandoned graveyard.

It all came back to me after that. I was on my way home from work when I took a sharp turn and rolled off the side of the road. I couldn't have been awake after that, I had dreams that I was skiing and spending time with my family, but I couldn't have, I couldn't have been fine after that.

I was happy then, my wife Anna was happy too. We loved each other and now she's gone. Like I left her, like I was dead. I walked into the living room and slide slowly into our old recliner, dust magnified my action but spewing smoke all around me. I probably looked like a ghost. It would make sense, for that's what I was. Just a ghost in a lonely world with nothing, no love, no family, nothing. I couldn't have been living. I didn't feel anything; my body rang with empty hollowness. I could hear my thoughts echoing off the shadowy walls of my coffin. Life was death; I had been dead a long time ago.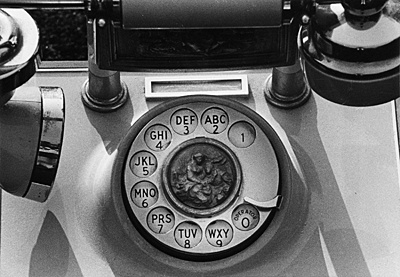 © Katie A., Westport, MA