The Yellow Death
January 24, 2010
It was a foggy day outside. It was the thick fog that I enjoy standing in. I like the security within the fog, how it hugs my heels and shadows my face. It closes the doors that were once open, making them more luring. It's these type of days that I enjoy living through because I actually enjoy being outside.

The soft mist wavers in the sky, like fireflies buzzing around in the open space. My window is no wall to the outside wall. I have my nose pressed, my eyes open, and my mind shut. I'm sure that today might behold something different, maybe something unexpected. I realize this and open my mind, ready for anything.



Cold. It's the only word I can think right now. My torn up jeans with two holes in them and my yellow American Eagle shirt isn't going to suffice for this bitter cold. But I had chosen to wear this, not a jacket or a heavy parka. I want to be as open as possible. In the strong winter months, this is what I call being naked.

I let my body weave itself through the trees, my bare toes crunching the frosted twigs and grass. I enjoy hearing the cracking of sticks, gunshots firing for surrender. I'm like a vapor of air, less seen by people—but felt.

I'm typically the one who would be molded into the stereotype of a geek or nerd. I'm not good in math like most people would suggest; nor do I play in the marching band. I just look through the world with both of eyes and think with open doors. My mother is the same way—bred by the teachings of Woodstock!

I'm inching my destination. I can smell the burning wood. It tickles my nose and becomes a bitter scent as it proceeds further. I coil inside, smelling something mixed in with it. It's harsh, attacking the inside of my stomach with fury. I keep pushing myself, I don't want to cease running and have to open myself again.

My stomach is inside out once I feeling reach the outer ring of the lake. The smell of burning wood is now a bear, induced with anger towards me. I can feel its claws dig deep into my skin and pain leaking out like blood. I finally let out a soft cry of pain when my eyes drift to the culprit.

There…lying on top of a burning fire is a limp body. Entangled in flames that become its skin as it lays lifeless in the middle of a yellow death. I look away, and weep. I didn't know that I lived in a place where we burn people. Where we think that killing is what we should do enjoy seeing.

The fog kisses my ankles and tells me that everything is okay. Revenge is sweeter than tears at this point.


I later learned that the man who was burned was Mr. Whales. He was an old, haggard black man. He never blinked twice at someone nor did he step out of his place. People say that he riled many white residents before his death, essentially becoming a threat to the whole entire community. He had a family—they didn't live in the South with him—they made a happy living somewhere in New Jersey.

My mother wept for two days for his death. He had made us some of his delicious lemonade a couple times and some of his other foods that were amazing! He had a hoarse laugh, it sometimes would come out of his mouth along with a smile. I could blame millions of people for his death.

But the police shrugged their shoulders when the report came in. They set it aside and didn't think much of it….

They did the same thing with my death report.


Mid-June


I looked at the tombstone of Mr. Whales and gently placed the bouquet of flowers I arranged for him. I picked yellow roses to accommodate with the yellow fire I watched engulf his body. I wondered if he saw the yellow, killer red, and bright orange hug his body as he felt nothing but a numb feeling hum through his body. Would he forever carry a yellow fire with him for as long as he roamed the Earth?

I could feel Mr. Whales' cold breath on my shoulder. But I didn't quiver or run away. I embraced it. I let him come closer, letting him know that I knew he was in my presence. My mother told me that she had communicated with my brother after he died in her womb. She had told me that he said that after two years she would have an intelligent, beautiful girl with a wide mind. Hence came me two years later.

My father had divorced my mother and was married with some other woman. My mother persisted that I send him a card on every legit holiday—including Labor Day. But that's just my mother. She is what she is and I couldn't ask for anything more.

Mr. Whales hugged me and thanked me for the flowers. He said he enjoyed the sprouting fire that it possessed. I grinned. I hugged him back and walked back home. I died on the way home. I died of a yellow death.





Late May


Missy Saints glared at me when the words I spoke dropped out of my mouth. I hadn't realized that what I said wasn't exactly the nicest thing. I quickly closed my mouth, planned a counter attack for that slip.

"Your hair looks lovely, I'm only joking," I quickly said.

Missy Saints tangled her finger around one of her blonde curls that bounced off her head. I actually didn't like her hair today. It resembled a patch of wildly grown weeds going in all different directions. She hadn't yet mastered the art of curling her hair.

"Thanks, I just wanted to impress Chad today," Missy Saints whispered as her face grew red from her words.

I snorted. Chad was a snob, along with a muscle-headed jock that never learned how to count after one hundred. He was my book buddy in the fourth grade and he only drooled over the pictures of poorly drawn girls in the books we read.

"June, come on—he's hot! And I'm hot…we're like a perfect match!" Missy Saint's air headed remark had my head get a little light headed.

I was taken a back for a second. Gale Filmore walked by me, his eyes staring daggers down my throat. I could taste anger in his odor, the way his eyebrow curled into a "w" and his whole face impressed in a sour gaze. I couldn't help but get an eerie chill underneath me. He turned his head forward, leaving behind the ghost of anger with me to reconcile with.

I sighed. My whole head was now spinning. Missy Saints babbled unknowingly about Chad's face for about another two minuets. I didn't realize that had seen the face that was watching the whole time I was at Mr. Whales' grave. I thought I felt something odd while I was there, but never placed it until I relived that day again.

I scampered to class when the bell rang. I hugged Missy Saints goodbye before departing with her. I ran, my flip flops clomping against the floor the entire way. I past Gale again, I felt his latent hatred for me crawl up my back as I pasted his presence.

I looked outside and saw a yellow field swallowed in a parade of madness. Before I walked into my class I was hit in the side of the head and knocked out.


I woke up with my brain pounding to get out of my skull. All I could hear was the beating of my head until it faded and the nurses' voice entered the atmosphere. Around me people with colored faces laid beside me, all of them with an unemotional expression locked on my face.

My school was segregated. No black people. That was the rule. I wondered why they were admitted in this school if they didn't allow them here. I had nothing against black people. My true father was black.

"I can't believe it…a riot! Outside our school? What is happening to this world?" One of the nurses spoke aloud.

"We aren't equal," someone spoke out.

All of the nurses gave the person an evil gaze and continued talking in a muffled, firm tone. I looked around and noticed some of them were staring at me. I stared back and nodded. Somehow we formed an agreement then.


Present


I'm dead now.

I was killed because I was the daughter of a black man and a white woman. My mother was killed two hours after me. Both of us burned, just like Mr. Whales. My mother was hanged. I wasn't.

I can still see the yellow fire. Even though I wasn't alive to see the fire on me, I could feel. I was still trapped inside my skin, I could still hear every word. I could feel every touch. I could even feel the anger as it poured out onto me to carry for the rest of my life.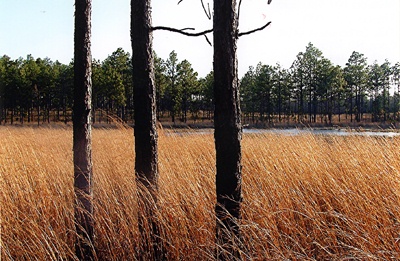 © Mikaela M., Cary, NC