Undefined Dignity, Grace Doe
January 3, 2010
Three in the morning and my cell phone beeps five times. I know this means a body has been found somewhere and boss wants me on the case. I wish I knew how I could just get up and go to a place where some on had just been murdered or commended suicide. I knew I had no answer so I reach for the phone.

"Agent Wesley Aaronn." I said with habit. I gave her a few "Mmhums" as she gave me a few points and the address to an old warehouse. She told me I had thirty because Charlie was on the scene already. I snapped the phone shut and rolled out of bed. Hit the power button on the coffee maker and walked to the bathroom. Showered and stood in front of the mirror for along minute thinking of how much I didn't recognized and had no meaning or purpose. I guess that's the way it goes.

The drive wasn't long but the place was old and sad. An image flached but I dismissed it. But, it returned when I walked in to see the young woman on the floor with a towel under her. But nothing on her. Her undefined dignity was gone her murder had stolen it. Boss walked up and put her hand on my shoulder.

"Is it?" I asked with the image of Grace's body in my mind.

"Exactly the same." She said in her apologetic voice. "Knew you would want to be on the case."

"Thanks." Was all I had to say. I walked over to Charlie who was kneeling the woman.

"Her last name is Unknown." He said with tears in his voice.

"Grace Doe." I said with a laugh that had no humor in it.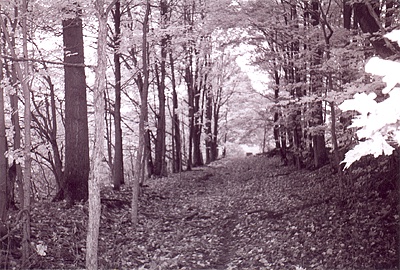 © Casey P., Marblehead, MA