The Book of Short Scary Stories
October 20, 2009
The worst and most dangerous time of the year is back. The week with the most murders. But this week it wasn't one of the teachers or kids. It was a pist off pop star.

Only the killer's family knows who it was. But if the family members told they would get killed by their own family member. So they don't try to make the killer mad.

The first murder was in the town of Whitehall, Montana. The girl name was Destiny H. and she was gutted and hung in the lunch room. Her guts were on all the tables with a note by each "Watch your back and beware. I will get all the 7th graders like I did with destiny. Sooner or later all the 7th graders will be gone. HA! HA! HA!"

Then the next day. Five more kids were murdered. They were Rainy K., Shilynne S., Jacob D., Joey H., and Josh K. They were shot with a 2-43. There was a note there to "HA, HA. These people are dead to Joel M., and Josh W. but you never guess where they are."

The next day they found Joel's' and Josh's' skins in the dumpster outside of the lunch room. There was a note there to "HA,HA. They were sliced up and smashed up in a blender and feed to you all. You ate them for lunch them were mixed in with the sloppy joes. So ha ha ha."

The next victims were Jed F., and Shanell M. They found tiny shreds of their faces and his body exploder in the office ant the Whitehall schools.
There was a note there to "Ha, there were two more of the fifteen students in 7th grade. There's five more out of the fifteen left to kill. They are Alyssa J., Nathanael R., Nick L., Frank H., and Josh K. Nathanael and Nick are next. Where and when you won't ever know."

Then Nathanael and nick were found in the science lab with needles in them. They tested the needles to see what was in the needles. In the day after when they got the results it was water. And with air bubble in their system. It killed them. There was a note "Ha, Alyssa was post to be next but she stopped coming to school. So Josh, and Frank are next. When where and why I cannot say. Why I can't say you will find out sooner or later."

Frank and Josh were found brutally murdered in the boy's looker room with a note "Ha you will find out tomorrow who I am so see you tomorrow. I had fun with this murdering stuff.. Bye."

That day Alyssa came to school because there was a speaker that day. She ran in and yelled stop and they looked at her like what. Alyssa said "I know who the murder was. It. It. It's Michael Jackson.." They looked at here like what. Then Michael Jackson came in and tapped her shoulder. Then all the 7th graders came in and said it was a trick. They all looked at Michael Jackson screamed and fell over dead.. And that was the end of the murders on Halloween weed at school.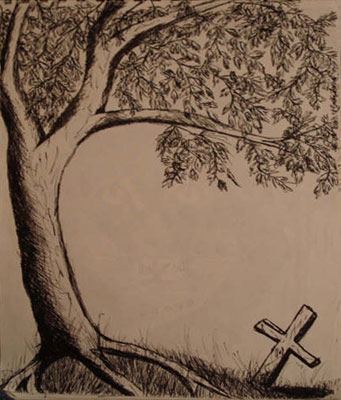 © Courtney K., Bethel Park, PA