Violence
November 24, 2009
"Help me, I'm dying! Please help!" How can a human being ignore that? Not once, but three times. It seems like the men and women of the apartment building were lax about the situation. The killing occurred at a sporadic time of the day, but that shouldn't determine whether people save a life or not. People saw it and heard it. There was no conjecturing their response to police. To be so heartless and selfish is something I cannot understand. There are numerous ways that the dwellers could obviate the killing. No one had a quip thing to say about why they didn't call the police until after the woman was dead. It's hard to believe the killer could come back three times and stab her without anyone doing anything. Having that much time elapse before calling the police is unacceptable.

June 12, 2007. I leave to go home after a long baseball practice. Fog thickened the air and blurred my vision. The many twists and turns of the road made it even more difficult for me to journey home. As I weave through my subdivision, I hear something coming from inside a neighboring house. The lurid sound makes me cringe. I quickly pull out my phone and dial 911. I leave my car and head over to help. My unusual rash decisions had me in a dangerous situation. A woman was being hurt in her own domicile. The sight, even the thought of hurting another human being is appalling. I had to be very meticulous if I was to help this poor woman. Before my actions could initiate, the police showed up and the woman was saved.

If it wasn't for my swift actions, the woman would have been seriously hurt or killed. I am happy for what I did that night. I saved a life, and I cannot imagine what it would feel like to know you can do something to help, but you don't. Killing in this world is too high. Taking someone's life should be punished severely. I cannot comprehend what is going through their mind right before they kill an innocent human. I will never do such a thing, and I hope I will be able to prevent others from doing it in the future.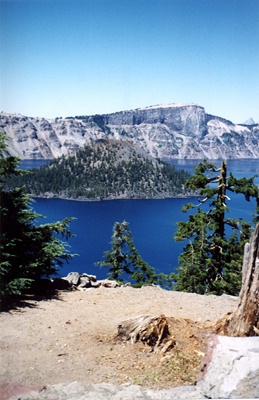 © Kristy H., Willow City, ND