Abattoir
November 18, 2009
I arrived at the party on time at 9:00 p.m. It was lit up and I could hear music pumping throughout the house. This is going to be a great party, I thought. There wasn't a doorbell so I just opened the door and walked in. it was full of people, but I couldn't see Rob. I asked a girl and she pointed me in the direction of the kitchen. I finally caught sight of Rob filling his Styrofoam plate with chips and dip. He turned immediately after I saw him.

"Alice! I'm so glad to see that you came!" He smiled widely and took my hand. "Come here. I want to show you something." He led me towards the back of the house to a plain brown door. He opened it and we walked down a flight of stairs. When we got to the bottom he flipped on a light. My eyes clouded over as I waited for them to adjust to the light. When they finally did, I opened my mouth to scream, but Rob placed his hand over it before I could make a sound. He pulled me over to a chair in the middle of the room and started to chain me to it. All around me there were people chained to chairs like mine.

Rob still had his hand over my mouth and was having trouble with some of the chains. I felt him reach behind me to what I guessed was a table of shelf. The next moment I heard the sound of tape being pulled and ripped. For a split second my mouth was uncovered, but I didn't try to scream. The people around me, that I could see, were looking at me. Some of them had sunken in faces like Rob hasn't been feeding them at all.

When Rob finished with the chains, he walked somewhere behind me. I could hear him looking through things. He came back and took my left index finger in his hand. I started to squirm when I saw a glint of metal in his hand. He tightened his grip and touched my finger with the tip of a razor blade. He pushed harder and started to move it back and forth. I struggled and screamed against the tape as he slowly cut off the tip of my finger and each of my other fingers. He kept cutting the tips until my fingers were gone. By this time, I had made my body go numb and limp. Tears slowly rolled down my cheeks as I waited to die with Rob, and all of the other victims, watching. I cried until the world went dark.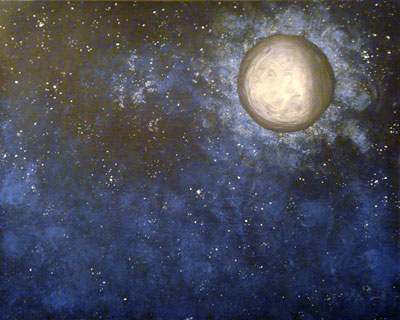 © Allison H., Vancouver, WA