The Zombie in My House
October 23, 2009
On a cold October morning, I awoke to a scratching on my window. I slowly got out of bed and looked out, and to my surprise there was blood on the window. I almost fainted.


After a couple of hours I got the blood off the window. Not soon enough to find it back again. "What the heck," I said aloud. Then I noticed a tapping on my back. I turned to see a zombie.

I ran down the ladder as fast as I could, and then I ran inside and locked the door. One and a half seconds later I felt another tap. This time I slowly reached for a baseball bat, and I swung and hit the zombie square in the face; his head turned around then slowly back. Then he disappeared. I was shocked.


I ran as fast as I could to tell my mom. "Ah," I screamed as I saw my mom lying on the floor.


"Please, give him what he wants," she said in a slow steady voice.


I answered back, "What does he want?"


She said, "He wants a new body."

The next day I started to make a new body covered in metal. I was almost done when I heard a BOOM! A loud bang as a metal box fell to the floor. "Hello," I said and then I turned and the metal body was gone. To this day I have never seen that body or the zombie again.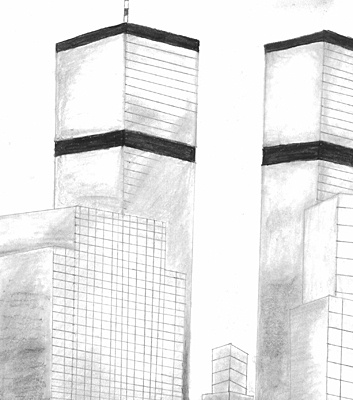 © Krisa S., Omar, WV