The Midnight Society
November 5, 2009
The clock struck 12, and I lit three red candles; two for my sisters Bridget and Estella, one for me.
Estella drank from the Goblet first, then passed it to Bridget.
I was last; the best part.
I took a long gulp, savoring the flavor exploding on my tongue.
The Goblet klinked when it dropped on the hardwood floor.
This is The Midnight Society.
We are vampires.
You see, in order for us to stay young, to live, to be extrememly beautiful, we do this every midnight. My sisters and I are almost the only ones left, since the others gave up, wanting peace.
I would never want that.
"Let me see the mirror, Bridget." I ordered.
"Veronica, you're always first! Can't I be, this time?"
I shook my head roughly, grabbing the mirror.
I looked in the mirror, watching as I became completely flawless.
You'd think it would get old after 100 years, but trust me, it never does, especially when beauty is one of the only things you have left.
I watched as Estella and Bridget became flawless, too.
We started laughing uncontrollably, as we each blew our own candle out.
I rested my head on the floor, laying in my red silk dress, shutting my eyes.
My sisters and I will do this, every midnight, forever.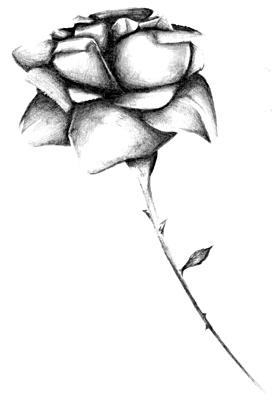 © Yisrawayl G., Philadelphia, PA