ghost killer
October 13, 2009
"We the jury of the court finds the defendant………….GUILTY." The year is 2012. A man has just been found guilty on 15 murder charges. Nobody knew his name, no friends, no family and no identification. "Hahahaha, you think jail can stop me? You better let me go! Otherwise things will only get worse!" he said in a loud thunderous voice. "You are getting exactly what you deserve, you are a monster! You killed fifteen people and you expect no consequences?" The judge said loudly. "Yes" said the killer simply. "Get this man out of my court room, life in prison!" She said even louder banging his mallet. The bailiff grabbed him and took him away. "You'll pay for this! I warned you all!" he disappears out of the court room.

Two weeks later, detectives are called to a crime scene. There are two dead bodies, a couple perhaps. "WAIT! These are the couples in the jury; they were supposed to get married next week." A piece of paper is found between them, written on it is "I told the judge this would happen, but she didn't listen and now the jury and the judge will pay!" Police already had their main suspect, but how could he have gotten out of prison? There were no finger prints of the killer on neither the evidence nor was there any DNA. The couple were shot in their heads, but the shocking discovery was that the dead mans finger prints were found on a revolver five miles away.

This made no sense, so the detectives questioned their suspect. "I have no idea what you are talking about" said the imprisoned killer. "Yes you do!" yelled the detective. The detective continued "didn't you say that they would "pay for this" when the judge sentenced you to life in prison?" the killer smirked "yes, but that does not mean I did anything, besides how could I kill someone if I am in jail?" With this said the case was closed.

About a couple weeks later, another person from the jury was found dead. Again he was killed by his own bullet yet there was a note next to him saying "you still have a chance to let me out of jail, if you still refuse to do so, there will be even worse consequences, good day" this was getting complicated and if nothing was done quick the judge was as good as dead too.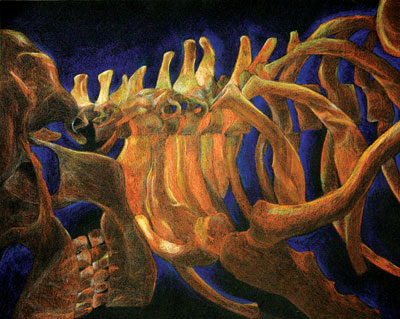 © Amy Z., Edmond, OK