Kidnapping
October 19, 2009
My breaths came faster, more consistent. It's going to be alright, I told myself, Someone's going to realize that you're not there and then they'll come looking for you. This night wasn't going the way I planned. Why did I have to forget my wallet in the car? If only I'd known how the night would play out…….
As I was walking out to get it, I suddenly felt anxious. The parking lot was deserted; the moon was gone. The feeling of being watched made me quicken my steps. I reached the car, got my wallet, and started back towards the mall entrance. Being very aware of my surroundings, I noticed a jet black van moving slowly moving in the parking lot. Seeing it made me nervous, but I kept on walking.
A door slammed- a dark figure emerged. Steps were approaching, and I turned around just in time to see an abundance of tattoos covering a man's arms. My head felt like fire as he pulled my hair. A scream of terror escaped my lips, but no one was there to hear. What does he want with me? What did I do to him? The thoughts of all the horrible things he could do to me came flooding in. Where were we going? The van halted. This is it, I'm going to die, I thought.
Waiting with my heart beating faster than what I thought was possible, the door slowly slid open: "Get out!" my captor snarled as he grabbed my arm. My surroundings looked as if they were taken out of a horror movie. Unfamiliar plants and sounds were all around. The man disappeared. The thought of what he could be planning unnerved me. Just breathe, I thought.
Suddenly, my cell phone started beeping. I thought he had taken it out of my pocket! It wasn't the tone for a text message or call so what could it be? With my hands behind my back, I quickly grabbed my phone from my back pocket. The beeping stopped as soon as I opened it, but I still had no idea what the cause was.
The rustling of leaves made me put my phone away. The man returned with what looked like a body bag and duct tape. "You shouldn't have come out of the mall alone," he said. Petrified, I didn't know what to do or say. All I could think about was what I could do to get out of the situation.
Sirens in the distance caught my attention, but didn't distract the man from his plan for me. I hope they're coming for me, I thought, and they would come and take him away. Suddenly, a person emerged from the woods. "You're surrounded!" The big scary man froze in his tracks. Then, like a bolt of lightning he took off running. Thankfully, the police captured him before he got too far.
Another door slammed, but this time a man didn't get out- my parents did. Being in this situation, made me realize the important things in life. I ran into their embrace, and hoped it would never end. The man was going to jail; I was going home.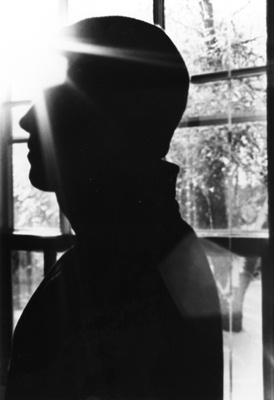 © Megan M., Rives Jct., MI