The Trespasser
October 18, 2009
It was a dreary October night, the air the air so cold it froze noses of the few who dared wandered off from their fireplaces. Wind blew tree's branches wildly. Reclined back in my Lazy Boy, I sipped a warm cup of tea and gazed out the frosty window to the grounds of Mr. Paul. I definitely had a handful or two of responsibility here; after all, I was the one and only groundkeeper of the estate. I was just about ready to retire to bed, when I heard the faintest whistling. I looked over the dark night, wondering who- or what- could be here. The estate rarely got any callers, and especially not in the dead of night.

The small sound, slowly but surely, was starting to be come barely audible, to a steady chirping. "Who goes there?" I inquired over the howling wind, shaking my flashlight in the air. "Be gone!"

The visitor must have not have taken my piece of advise, for the chirping grew into a steady hum.

"I'm warning you!" I yelled. "I will call the authorities! I'm not afraid!" My legs shook as I walked down a dark hallway. The wind rattled the windows. "Get away! This isn't your property! You're trespassing!" I turned another gloomy corner

I felt very silly, for my mysterious trespasser was just another sign that the estate was getting rundown. As I closed a creaky window, I made myself a mental note: To clip the tree branches.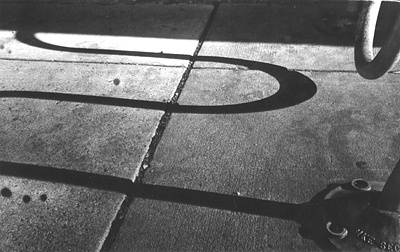 © Photo by Sarah S., Marblehead, MA