Devils In the Dark~ Chapter 1
September 15, 2009
CHAPTER 1


"MOM.", I said as my mother and I said our goodbyes, "You've been hugging me for hours… you'll have to let go sometime."

"Well, what do you expect?", she replied, getting teary-eyed, "My baby girl is going away for the summer!"

"Yea, but I'm fourteen!!!! I can take care of myself!!!"

"Fine, then give back that fifteen hundred bucks I gave you to pay for the summer!"

"Heyyyy there… let's not get carried away!" the bus pulled up as my mom let me go and my friends and I walked on.

"Wow.", my best friend Lexi said, referring to Ms. Leigh, her mom, "I thought she'd never let me go!"

"Yea", Lindsay, the red haired smarty-pants of the four of us agreed, "I think my mom damaged my shoulders!!"

"You guys are lucky to even have moms to hold on to you.", Leah, the one with the tragic event that brought all of us together, said. We all fell silent as we stepped on the bus and remembered that her mother had passed.
I thought as we rode to Dulen, the town where nothing ever happened. That was the only town our parents would let us go to alone. The place was deserted. Plus, the house was only three hours from our home. There was one house (the one we would reside in for the summer) a lake, and a huge willow tree.
As the bus moved closer and closer to the town, I looked back and tried to think of the four of us. There was me, tall and thin with dirty-blonde hair. I love sports, animals, and I was drawn to the moon (hence the name Luna). I was an amazing artist and my sketch book was full of sketches of the moon and stars.
Then, there was Lexi. She was shorter than me, but about the same weight with long, golden blonde hair. She and I have the same birthday. We've been best friends since birth. She absolutely adores art. She and I would sketch for hours on end. She and I would be sharing a room in the house
Of course, there was Lindsay. She was the brains of the group. She was a straight A student, and had never gotten lower than a B+ in her life. She was on the shorter side with short, red, curly hair. She wasn't a big fan of sports and had loved ballet and tap dancing.
Finally, the last of us, Leah. She was 5' 7" with long brown hair that flowed to her waist. She never wore skirts that were above her knee. Her mom had passed away when she was only four. Leah has an amazing memory. Therefore, she remembers everything about the event.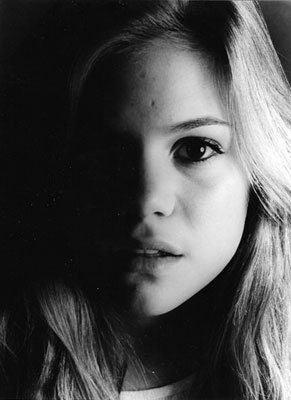 © Michelle M., Plainview, NY