The fall
June 30, 2009
There once was i little girl. Her family loved her so much. She was all they ever asked for. She had wonderful parents that watched her grow. She played with her brothers and sisters all the time.
One day she came home, she wasn't the same little girl. She acted different, like there wasnt any life in her at all. Her loving parents were going to talk to her one day. They waited at the door for the bus to drop her off. The wathced as her brothers and sisters got off. She was not there. They called the school, she wasnt at school that day. They called there family and friends, no one had seen her. They went to her room to look around, her mom found a note on her bed. she started to read, her eyes filled with tears. She hit the ground, her dad saw and grabed her and the note and read it out loud.
Dear Mom and Dad,
You will not see me today, that i have ran away. I have met God today. I have hated my life, ever since that day I had nothing to say. Its from school, I have no friends and I get beat up everyday. I Have tired to hide the pain from ya'll, and just let it pass. But it has gone on long enough. So i wanted to tell ya'll I love ya'll very much. Ya'll have made my life wanderful. Tell my brothers and sisters that I have gone away forever, and that i will miss and love them. I will be watching over ya'll and I'm sorry for this.





love, your loving daughter.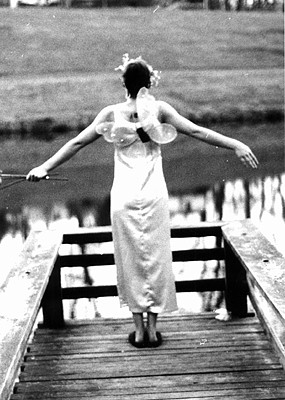 © Jennifer T., Cincinatti, OH