Murder Mystery
June 25, 2009
All that occupied the room was a blood caked knife and a little girl, watching the door closely. She jumped as the officer came back with no result. Her daddy had left with her dead mommy. She burst into tears, letting the droplets hit the blood stained carpet. She thrashed about, wanting to hug her mommy. Her red auburn hair whipped around her face and stung her eyes, making her cry even harder. officer Shroud picked up the little girl and took her to the police department as a murder witness.

"Hey there, sweets, what's you name?" The chief of police asked

"Mary, sir, Mary Blake," She replied, tears still running down her face

"Mary, can you tell me what happened tonight?" He asked

She just seemed to be looking right past the officer as he spoke.

"Mary, can you tell me?"

She burst into tears again. But this time she screamed at the top of her lungs, "I want my mommy! Please give me my mommy! Please!" She thrashed around the floor imitating her daddy's motion with the knife. "My mommy, you leave her alone! She's mine!" She seemed to be talking to herself, but addressed the father, who had just walked through the doors.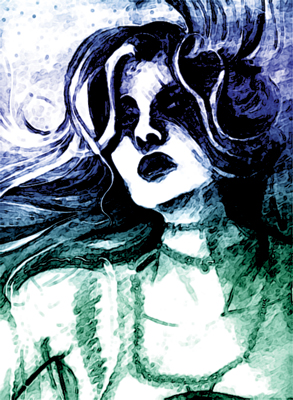 © Sindi J., Westminster, MD