A Packed Train (Disorder)
December 8, 2019
A Packed Train (Disorder)

Everything moves so far so fast and without warning. As I peer outside the window beside me, I see my future stretching out far ahead. It is hazy and difficult to see, and if I blink, it all disappears. The view is blanketed in a growing pile of snow and melancholy. The sky, or what I can see of the sky as my vision blurs, looks grey and unwelcoming. Even through this portal connecting me from the train to the outside world, I can see the vastness of the sky, the snow, and my future. I may be seated in this chair, in this row, on a train to another world, but my mind remains focused on the realms outside of these boundaries. It grieves for the trees stripped bare from the powerful blizzard, and the sun, whose presence is hardly welcomed in this dreary portrait.
As the train bumps along, I am heaved closer and closer to a new place. I imagine its wrapped in tissue paper, folded with crisp, clean edges, and served with a bow carefully placed on top. It will be presented to me, and I will choose to open the gift and be immersed in it all. It will strip me of my imagined fantasies of this place and disarm me of any expectations.
The window slowly fogs, and I am left to imagine the outside world. I am whipped back here in this very seat with a book resting in my hands, and my mind back inside my own head. I am imagining all the possibilities and constructing ideas of a world outside my head, my body, my seat, my train car, my world. Reality always falls short of my imagination.
I really wish I could see outside the window. The air inside is stuffy and polluted. The silence is heavy but comforting. The quiet whispers hang in the air like clothes pinned to a clothesline, hanging out to dry for everyone to see. Some passengers dream away the journey and ignore the outside world we pass. I wonder, if I hadn't looked out the window, would I not be stuffed with sadness? Would I be empty, starving even? Or would I be content not knowing about the blizzard that wrecked a forgotten area? Maybe it's better to stare out the window and concoct stories of the outside instead of living in my head. My thoughts always get me in trouble.
Before I know it, we've arrived in this new territory stamped on my train ticket. I rise from my seat and grab my under-packed luggage. The snow has ceased to fall outside and has been replaced by an unexpected thunderstorm. The weather here, like me, is unpredictable, inconsistent, and constantly changing. The guarded sun peers from behind the storm clouds, looking over the destruction from the blizzard, and at her new arrivals departing the train car in formation. There are so few doors on this train that it takes an eternity to exit. Each passenger tugs a piece of luggage behind them, each filled with items only the possessor sees are important.
On the platform, people swarm by and I find it impossible this train could've held so many people without my knowledge. All with their own stories and reasons for coming to this desolate world. I feel like I left nothing behind, but in reality, I left everything behind except for a suitcase of my journals, my writing supplies, and some necessities. I left behind memories of a former self, books I once enjoyed in some past life, indents in the walls from daily living, a house that I lived in for countless days, months, and moments. Memories from friends I once enjoyed the company of. I carry these things with me, in spirit, even when I try to pack the essentials and leave it all behind. I'm hoping, one day, the ghosts of my past that still haunt me will be buried and forgotten. I know, that even if I forget everything about my past, the walls remember everything.
The walls must keep a log book of everything that occurred within, without letting those secrets seep out into the open. Within these walls, nothing ever stays the same. All of my late-night conversations and thoughts are trapped within the confines of that space. They may be too thick for the air, but the walls will contain the forgotten memories.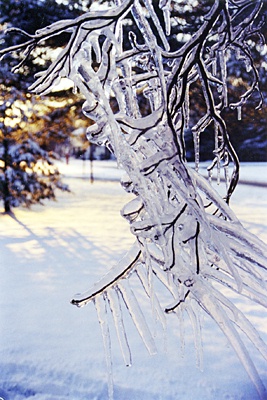 © Robert S., Stoughton, MA