When Your Crush Sees You In The Hallway
August 7, 2016
     Our scene begins with you exiting your 1st period class with your best friend by your side.
Best Friend: She's trying to kill our social life. She has to be! 12 chapters?! There are child labor laws keeping me from making any money, but they make us do this? The government is seriously messed up. Their priorities are all over the place! This is why Hilary's gonna be president! *notices you staring at a guy across the hall* Are you even listening?
You: *pays no attention to her* *monotonously* Yup. Ahuh. Hail Hydra. *You have no reason for saying that, you just sorta said it.*
Best Friend: *has no idea what your talking about, but because you said "Hail" assumes you're making a reference to Hitler* I'm not a racist just because I support Trump, little miss Socialism is the next democracy!! And who is that guy you've decided you have to stare at to live?
You: *gets super dramatic even though there's no way he heard that* SHUSH!!!!
Best Friend: Is that…. No. You can NOT be into THAT guy! He's not cute, he doesn't care about his education, he's completely disorganized, and he's nothing like *Christopher!
* Chris-to-pher: n.
  The guy your best friend is hopelessly, desperately in love with.
  His girlfriend is your best friend's friend…. awkward….
You: Don't care. He's cute.
Best Friend: That shouldn't be the only reason you like him.
You: Maybe not, maybe so.
Best Friend: *makes a devilish smirk* *holds you by your backpack with the grip of Hercules* *makes commotion to attract cute boy*
You: *struggle, struggle, struggle* *whisper-screams* Let go of me!
Best Friend: Boy that needs a belt! Over here!
Crush: *nods in greeting at you*
You: *calms down* *pretends to be chill* *nods in greeting back at crush*
Crush: *smirks* *goes back to talking with his friends*
You: *Lets go of the breath you were holding*
Best Friend: *lets you go*
You: I hate you.
Best Friend: The feeling's mutual.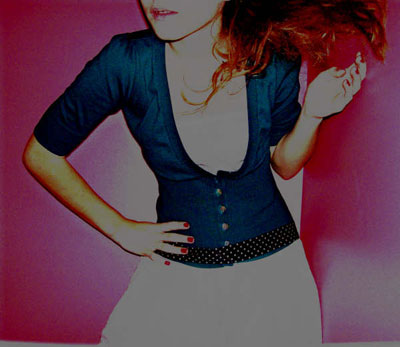 © Jenna V., Hamilton, ON, Canada