Deceived (Sneak Peek)
October 12, 2013
Characters:
Cleo
Alex
'Alex'

[Running after 'Alex' in an abandoned parking lot]
Cleo: Don't walk away from me! Answer me!
[Turns toward her]
'Alex': I don't know what you're talking about. I'm the same as always.
Cleo: No you're not! Ever since you've returned from Seattle you've been acting really weird.
['Alex' just stares at Cleo]
Cleo: Please, tell me what's going on with you.
[They stand there in silence.]
[Cleo's phone rings. Sighing, she hesitantly answers it]
Cleo: Hello?
[Through the phone]
Alex: Hey, sweetheart. How's it going?
Cleo: A-Alex?
Alex: Yeah. Are you OK?
[Cleo drops phone. Stares at 'Alex']
Cleo: Who are you?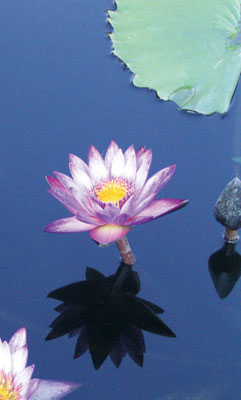 © Hilary B., Barrington, RI