You will be happy I died
May 25, 2013
Begin scene:
Setting: The gym hall.
The headmistress, Principal and a small, frail looking girl stand at the front of the gym hall. The senior class is huddled on the floor, looking at them.
The headmistress motions for the girl to step up to the microphone and begin. The girl steps up and looks out in the crowd with an expressionless face.

Girl: "Hi..."

The room falls silent and all eyes fall upon her.

Girl: " I am supposed to stand here and say something...Anything to justify Als' life but I can not. There are no words, no emotions that I can find that could do her death any justice. I can not stand here and say I am upset, hurt, shattered or broken because those words are far too minute to represent how I truly feel."

The girl pauses and a wave of sadness washes over her weakened face. The Headmistress steps up, puts her hand on the girls shoulder with an encouraging expression.

Girl: "Everyone at this college always saw Al and I competing, arguing and trying to out do one another. So many of you found it hard to believe how we were such close friends.
Well...We weren't friends.
We were sisters.
And all the competition between us?
It was to make each other better.
That was our friendship.
That was my Al.
Al always pushed me to be better in every aspect of my life but she was never all that successful. She always joked it was because I was a Taurus. "You're as stubborn as they come." She had always said.
I miss her jokes.

Normally, I would never stand before all of you and pour my heart out. The only reason I stand here now is because yesterday, Al told me to.
Al says hi."

Everyone in the room lifts their heads to look at the girl with confused expressions. The girl smiles.

Girl: "Yesterday, I received a letter from Al. She had a few letters ordered to be delivered to me in case...She died."

Headmistress: "Read us the letter...Please."

The girl takes out a folded note from her pocket.

Girl: "This is Als' letter...
You stupid bull!
You never did listen to me when I was alive. Well, now it is my dying wish that you do everything all my letters tell you to. Every now and then you will receive a letter with a mission. Muah.
I die. You become my puppet.
Your first task; Stand before our senior class and make a speech about how awesome and amazing I was.
Tell them I say hi."

The girl pauses as the students smile in pain. Then she continues reading the letter.

Girl: "My love, I miss you.
These letters will make your life perfect because I know you will do everything. By the time you are through with all the letters, you will be happy I died."

The girl chokes and runs out of the gym hall.

End scene.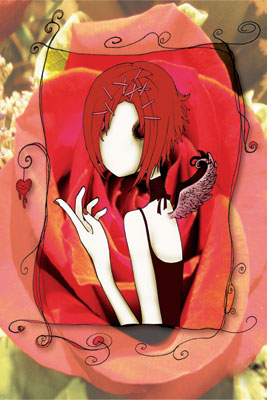 © Melani H., Stuart, FL