Life...an Average Story #2
March 6, 2013
EXT. HOUSE- DAY

Briant is carrying two suitcases to the trunk on his (BLUE!) car.

Jessica comes out of the house carrying arm fulls of stuff (including a backpack, two large bags, and a large stuffed lion under her arm).

Briant
(to Jessica)
Where are you going to put all that?

JESSICA
What do you mean?

BRIANT
We don't have a lot of room in the car.

JESSICA
Why couldn't you have bought a bigger car?

BRIANT
I'm not the one bringing a bunch of crap. And this car is a work of art.

JESSICA
It's an Oldsmobile....OLD! It doesn't even have air bags!

BRIANT
Well then let's hope we don't hit a bump.

Jessica tries shoving her stuff into the trunk.

BRIANT
Do you really have to bring all that stuff?

JESSICA
I need it.

BRIANT
Are you serious? We're only going downstate for a five days you're not going to need all that stuff, but whatever.

Briant gets in the driver's seat. Jessica opens the door to sit by him.

BRIANT
Get in the back, we're getting Kara too.

JESSICA
Why can't she sit in the back?

BRIANT
Jessica.

JESSICA
(disappointed)
Yeah.

Jessica sits in the back. Their mom joins them, she sits by Jessica.

MOM
Are we getting Kara?

BRIANT
Yep.

Briant starts the car, they pull away.

INT. CAR- DAY

JESSICA
I forgot to say goodbye to Thomas.

BRIANT
I think he'll be fine.

JESSICA
But-

BRIANT
He's a turtle! He can't hear or understand you.

JESSICA
He knows my voice. He'll cry.

BRIANT
Are we still talking about the same turtle? Thomas, the possessed turtle, right?

JESSICA
Yeah.

BRIANT
Oh boy. We're not going back.

JESSICA
But Briant-

BRIANT
Nope. There is nothing you can say to get me to turn this car around.

JESSICA
Then you leave me no choice.

Jessica prepares herself, it looks like she's about to scream... ( we do a fast cut to-)

EXT. HOUSE- DAY

It looks like Briant changed his mind, they pull back in.

INT. CAR-DAY

Jessica takes a gulp of water.

JESSICA
Ah.

She leaves.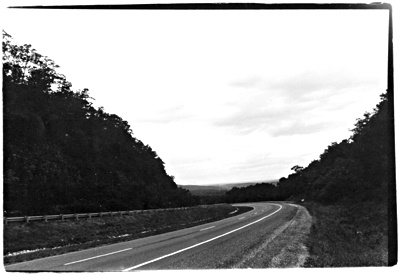 © Courtney R., Great Falls, VA