Men and Women
September 9, 2012
INT. PALACE – BALLROOM – NEAR MIDNIGHT

People are swishing around jovially in their gowns while Jennabeth stands awkwardly in the corner, pretending to be engaged with her custard tart. Ralph makes his way over to her, slipping through the crowd.

RALPH:
Now, what's a pretty girl like you doing without a partner?

JENNABETH rolls her eyes and crosses her arms.

JENNABETH:
Not dancing.

RALPH:
Oh, but you are.

JENNABETH:
I'm what?

RALPH:
You're dancing.

JENNABETH:
Does it look like I'm dancing? Are my feet moving to the music, are my skirts swaying against my legs? I think not.

RALPH:
No, Jenna. Your eyes. I could see them dancing from across the room.

JENNABETH:
Bug off.

RALPH:
Come on, Jen. Dance with me. I don't have a partner either.

JENNABETH:
Well, that's your fault for being such an arrogant fool. We both know that the only reason you're here is because your father wants us to wed.

RALPH:
I love you.

Jennabeth stiffens and lets her crossed arms fall to her sides, fists clenched. Her face turns red as she takes a step toward him.

RALPH:
Jenny, now will you-

Jennabeth SLAPS RALPH loudly and several people glance back, but seeing no action, turned back to their dancing. Ralph glares at Jennabeth, rubbing his cheek.

RALPH:
With that attitude, you'll never get anyone to say those words to you again. Including me.

JENNABETH:
And what in this perverted world signals to you that I want you to tell me that you love me?

Ralph stiffens now and moves away from Jennabeth.

RALPH: So all those years meant nothing to you? What? Those years have to be made up of parties and campaigns? Dirt pies are no longer an option? Just because my father's saying that we should get married doesn't mean it's a bad idea, Jennabeth. We don't have to do it for him. We can do it for us. Marry me, Jennabeth. Become my wife.

JENNABETH:
Leave me be.

Ralph squeezes his eyes shut before nodding, opening them, and disappearing into the crowd. Prince Kenneth enters through the oak doors, eyes bloodshot from alcohol use. Makes his way over to Jennabeth and takes her hand. Jennabeth wrinkles her nose at his stink.

PRINCE KENNETH:
(Slurs.)
My dear Jennybeth. Won't you dance with… me?

JENNABETH:
I don't think that's a good-

Prince Kenneth grabs her and begins spinning around with her, violently.

JENNABETH:
Let go of me, Kenneth! You're being too rough!

Prince Kenneth laughs.

JENNABETH:
Please!

A hand falls on Prince Kenneth's shoulder, almost pulling the drunken prince to the floor. Jennabeth pulls away, stunned and shaking. Without even glancing at Prince Kenneth, Ralph steers Jennabeth from the ballroom.

RALPH:
I'm not doing this for you.

A minute goes by with no words.

JENNABETH:
Then who are you doing this for?

RALPH:
My father, of course. He's the only reason anyone ever does anything in this world, right? I mean, that's why you're not marrying me. Or do you just plain not like me anymore? You've outgrown me, that must be it. You're much too mature for Ralph, the man who's still a boy. Well, Jenna, I'm no boy.
JENNABETH:
I know.

Jennabeth stops walking abruptly, jerking Ralph closer to her. She reaches up on tiptoes and proceeds to kiss Ralph on the lips.

JENNABETH: I cannot marry you now, Ralph. A man needs a woman.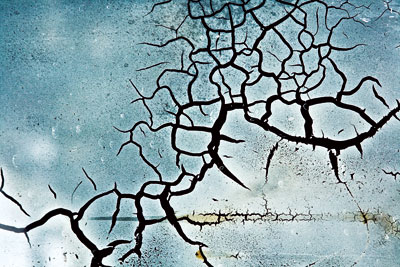 © Scott B., Chester, CT