WORST NIGHT EVER
June 6, 2012
Andy Calls her dad to pick her up from school but her sence there is something wrong by the sound of his voice.
DAD Hello?
ANDY. Hi dad, can you come and pick me up? I'm ready to come home.
DAD. Ok ill be there in a few minetes.
ANDY. Ok thank you dad. Love u
DAD. Love u to
(
Andy's father picks her up from the tall tree.
ANDY. Hi Dad
DAD. Hello my daughter I hope your happy because I'm doing a favor for you.
ANDY. "What could you possibly be doing when you're sick like a dog?"
DAD "I'm washing your close. I have all your shirts hanging up because I know that you don't like your shirts dried so I did that and I also washed your sheets."
Andy. (Stared at him with frustration) Dad you don't have to do that for me. I was going to do that tomorrow. You didn't have to do it."
DAD. "I know Andy, I know but I want to stop the fighting and yelling."
ANDY. (Rolling her eyes) whatever dad.

Andy got out of the truck annoyed and angry. I run up to my room to get some things that I need to go to Jose's. She called Jose to come get her. She is now out side on the front porch step. In her mind she is thinking.
I just hate it here. Why can I just be 18 so I don't have to be here anymore? I hope I don't come back and every thing is destroyed or messed with.
(Phone rang). ?On juggalo island, we can be one and let are nuts hang by the water?
JOSE. Hello
ANDY. Hey when are you picking me up?"
JOSE. I'm just about there"
ANDY. (Smiling) "Ok I'll be waiting outside for you. Love you see you in a few"
JOSE. "Love you to bye"
ANDY. "Bye
Andy put my small black head phones into my ears; turned up the volume and waited for Jose. When I seen his black 1997 Pontiac drive up slowly up to her dad's she ran in the house.
ANDY. I'm leaving and I'll be back later tonight. (Giving him a kiss on his cheek)
DAD. I'll see you when you get back.
ANDY. Ok
ANDY. (Opened the car door and sat in the front seat but took a last look at my dad's house and knew something is going to happen tonight; she felt it in her bones.
JOSE. "What's that matter?"
ANDY. "It's my dad. He is washing my clothes and picking up my room. He knows that I hate it when people are in there when I'm not there."
JOSE. "Well I don't know what to say about that, but I do know that today is Thursday and don't you know what that means?"
ANDY. "Um no. what does it mean?"
JOSE (looked at me with a funny face) "What have we been getting every Thursday since May?"
ANDY. "Ohhhhhh know I know what you mean. We're going to Johnny Hammers and getting 35? chicken wings. I'm I right?"
JOSE that you are."
ANDY. (Screamed) "Yes!"
He makes the call to Hammers so we don't have to wait there in the bar for our food. As they pull up to the bar they had to wait a few minutes in the bar for their food. After we ate them he took Andy to her parent teacher conferences. He drove me back to my dad's to drop her off to here dads.
ANDY. Thanks for the wings and taking me to my parent teacher conferences Jose.
JOSE. No problem ANDY
ANDY (giving him a kiss goodbye) I love you
JOSE. Love you to; if you need me just give me a call
ANDY (getting out of the car) oks Jose
. As she was walking to the house trying to find my keys something told me that I was going to see Jose again tonight. She walked up to the door to unlock it and took a deep breath as I stepped in the house. Thinking
Please god don't let my feelings be true about to night please
I don't want to cry and yell at people that I love tonight. Let it just be a normal night please"
ANDY. (Opening her bedroom door) WHAT DID YOU DO TO MY ROOM!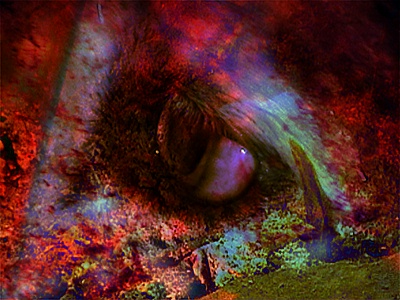 © Taqiy M., Philadelphia, PA