Mommy's Baby
June 4, 2012
Man, talking to a girl he likes on the phone
Man: Hey, how are you?
Girl: I just got back from the gym. I ran a couple miles on the elliptical.
Man: oh that's nice. Yeaaah I went to the gym yesterday. I just lifted some 300, 500 pound weights. It was a pretty intense work out….
Mom enters his house
Mom: Timmy hunny! I'm here
Man: (mumbles) What? Mom?
Girl: Huh?
Man: oh nothing, nothing. What are you doing tonight?
Mom: hunny I bought some cookies for you! Where are you my little dumbling?!
Girl: umm I don't think I'm doing anything tonight
Mom: oh there you are! Come give me a hug!
Man: Be quite!
Girl: What?!
Man: oh no I was talking to my…um…parrot!
Girl: you have a parrot?
Mom: What did you say to me?!
Man: sorry I didn't mean it!
Girl: you didn't mean you have a parrot?
Man: No um no I meant that
Girl: Oh ok…well would you like to go out to dinner tonight
Mom: you meant it? Who are you talking to? You need to hang up that phone and get over here!
Man: Leave me alone I'm busy!
Girl: ok fine you don't have to be so harsh about it!
Man: No I wasn't talking to you! I was talking to my parrot!
Mom: Parrot? What parrot?
Mom walks around the room looking at a parrot and going through the man's drawers
Man: Don't go through my stuff Mom!
Girl: mom?
Man: no that's the name of my parrot
Mom picks up a framed picture of the girl.
Mom: who is this?
Man: no one!
Girl: Are you okay?
Man: yes I'm fine I'm just really busy right now
Mom: Who are you on the phone with?
Man: no one it doesn't matter
Mom grabs phone from Man
Mom: hello? Who is this?
Girl: Janet? Who is this?
Mom: Timmy's mother
Girl: oh so you're the parrot?
Mom: Parrot? I'm his mother!
Girl: Oh? Hello?
Mom: Why are you talking to my son?! He's too busy to be talking to girls right now
Man: Mom! Give me the phone
Mom: Timmy you sit down and be a good boy or you get none of the cookies I made for you
Girl: um I think I should go
Mom: That's right you have no business talking to my son!
Man: No mom!
Man screaming at the phone
Man: Are we still on for dinner?!
Mom: What dinner? I'm going to be invited to this dinner right? You better not think you're going on a date with this girl by yourself. She could use you!
Girl: Can you tell your little boy that we're not going out for dinner and that I'm going to be busy for a really long time. Bye.
Mom hangs up the phone.
Man: What did she say?!
Mom: Well I guess it's just us going to dinner. So where are you taking me? Somewhere fancy?
Man: MOM!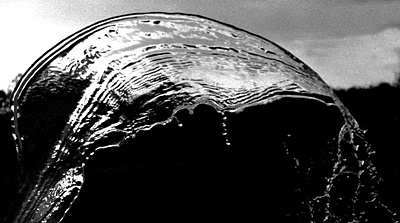 © Kellie S., New London, NH