Don't Be Sad
April 17, 2012
Fade in scene.
Room comes into focus in black and white.
Plain walls, a soft gray, a single chair, and hand movements just out of the camera's lens. Finally, a woman appears from the side. Black sweater, blonde hair put down and in full view. No makeup on she sits seldomly on the fold up chair in the middle of the screen. It's black and white so we can barely the tears rimming her eyes. But we can see the quiet expression o her face. As if she's been holding something back, as if she has spend her whole life in hiding and dosen't know how to begin.
Deep Breathing.

Woman: Im not going to tell you my name.

Voice From Behind Camera: Tell them Your name.

Woman: head down
My name is June. June Sunset. I live in California.

Voice: They didn't need to know that.

June: Shut up, Steve. Unless, you want to do this, instead.

Steve: You're the one –

June: Shut up, why don't you just leave ?

Steve: Fine, I don't need this s***.

A dark figure passes by the edge of the screen. And a door is heard slammed shut. June is staring intently at the screen. Finally she gets what she needs to say.

June:
Deep breathing.
Let me start at the beginning, and don't fast forward, you need to hear this:
This story is not about me. I stood soaking the car with foamy soap studs, with Steve out in the yard. The silence was booming. Like a truck full of dynamics that pressed against us as we moved and cleaned the car a sparkling blue.
I tell you this because as we washed the car, we both knew that the world was going to end.
Like I said this is not my story.
It is your past.
And for some of you, your future. Where people ignore it all. Their feelings, their family, their health. All for entertainment sake. Because it's easier to pretend to people aren't dying every second. Because it's easier to simply sit and watch TV, listen to music and ignore life, until your next routine plastic surgery . And even then you simply sit and think of the next icon you want to look exactly like, while everything you knew to be true was drilled away.
I should know.
I had 3 of those on my legs alone. What I'm trying to say is that life sucks here. It really does. It doesn't get better, until people make it better. As I say this most of the world has been destroyed, how do I know this? Because I finally saw the truth a few hours ago, ash and ruin. That all it was. No bodies, no survivors. Our children have already been taken for us years ago, as a treatment of a new "space program." Our government knew what was going to happen, they tried to tell us, but when you are cold for so long. You wake up and realize you suddenly don't care. After wasting your life, and doing s*** just because. You have nothing to lose.
Your life isn't worth s*** anymore.
That's sad.
And that's me.
Sad.
Don't be sad.
Don't end up like me.
I want you to be happy.
Don't hold grunges.
Don't be so sad.
And good luck.

Leans in.
Turns off camera.
Screen goes black.
Slowly.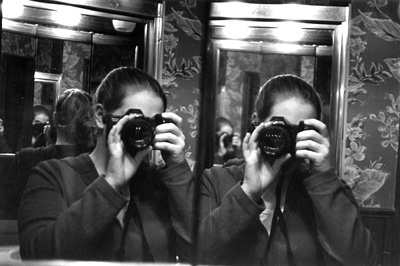 © Natalie D., Marblehead, MA