Escaping Hell
April 10, 2018
Racing into the little blue box Louie overlooks his beautiful masterpiece. He didn't just create intelligent life; he made a utopia. Starting to spot people at the dock he hears them shout,

"All hail the king! All hail the king!"

Louie looks down from the ship with an evil smirk. As the ship docks, the people form a human staircase and he walks down in a royal outfit. Wearing a golden robe with a lion's head on the back, and to top it all off, the inside was made with the softest silk in the universe. On his head, was a huge diamond encrusted crown.
Making his way to the palace, Maria, a renowned scientist, shouts over the crowd,

"Liar, he's a fraud!" Silence washes over the masses.

"Arrest her and bring her before my throne," Louie shouts with a nervous look on his face.

The guards compile, dragging her through the grand entrance and throw her inside. Striding towards the throne, Louie was greeted with maids and butler bowing before him.

"Hello, your highness," Maria says sarcastically.

Louie signals to all the guards to leave the room at once. "Who are- "

"I know your secret. You are an evil man and the power went to your head" proclaimed Maria

"How dare you interrupt your king," Louie roars, slapping Maria.

"King?" Maria shouts angrily "You obviously don't know who I am. I possess the smartest mind on this planet and I know you're an outsider."

Louie, dumbfoundedly asks "An outsider? Explain yourself!"

"I just wanted to fly among the stars so I traveled outside of our planet. However, I found no stars. Instead, I found a real planet and not this phony one you've created." Maria sneered, knowing she has the upper hand.
Louie pulls out a gun and whispers "You foolish girl, I have the power here. You think you can defeat me by yourself?" As Louie lets out a little chuckle a loud boom comes from outside.

She motions towards Louie's chest and when he glances down to check, Louie notices a little red dot where his heart is. Another appears on his arm. Two more appear on his body. Suddenly, he is outnumbered.

"You may have created us, but you will never be our king. Why did you even create this planet?"

Louie snickers and reveals the outside world. He reveals the way Earth is run. Maria stares at him with a look of disgust "How could a place be so cruel, brutal and uncaring?"

With a look of shame he confesses "I tried to create a better world so I didn't have to live in that dreadful nightmare."

"Well you created hell here," Maria says starting to walk away.

Maria puts her right hand up, makes a spinning motion and Louie is now lying on the ground, with a bullet in his head.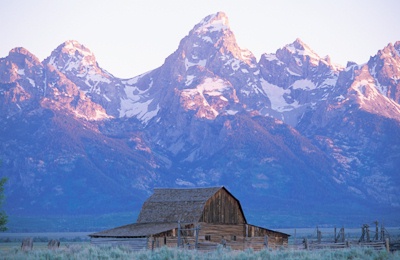 © Jay F., Annapolis, MD