11 Hours, 57 Minutes, and 30 Seconds
March 25, 2018
"As of right now, you have eleven hours, fifty seven minutes, and thirty seconds to find and bring me the cash that the thief stole," Ramses said. Despite talking about such an urgent topic, Ramses sounded calm. His cold expression never seemed to change, though.
"And if I don't bring it on time? What then? You gonna take away my other eye?" Juno questioned in a mocking tone. Juno slid on his black trenchcoat and rolled his eyes.
"Don't be silly; that would be cruel. I'll simply have one of my other private investigators shoot you. We'll put you down nice and quiet," replied Ramses.
"Yeah, well, we both know you need me alive. I'm the smartest P.I. on Mars," Juno rolled his eyes once again.
"Debatable. Time is ticking, Detective Steel."
Juno's shoulders tensed at the title. He used to be a detective. He allowed Ramses' comment to slide, walking out of the old, abandoned building.
***
Juno pulled his cell phone out from the pocket of his trenchcoat and began to dial his secretary's phone number.
"Mr. Steel?" Rita yawned. "It's four in the morning. This better be important, boss," Rita mumbled.
"Rita, I need you to hack into the city's security cameras and check for any movement that might have happened at around three in the morning near the location I'm about to send you. If you see any vehicles, scan the license plate number and report back to me stat when you know each persons name. You know the drill."
Juno hung up the phone call, not giving Rita any time to respond. He typed out the address of the bank from which the money was stolen and sent it to Rita. Juno leaned against the wall of the abandoned building-where Ramses agreed to meet him for the case discussion- and waited for Rita to call. Ten minutes had passed when his phone began to ring. Juno answered the call.
"Rita, what did you find?"
"I hacked into the security cameras and the footage shows only one person breaking into the bank at exactly 2:57 in the morning. I did a face scan and, apparently, the persons name is Miasma. I did a little more digging, boss. I found some old records and was able to figure out her address. I'm sending it to you now."
Juno's phone buzzed, indicating that he received the address.
"Perfect. Nice work, Rita."
Juno hung up and began walking to the address. It wasn't too far away. Before he could take a first step, a pair of hands reached out from around the corner of the old building and pinned him against the wall. Juno squeezed his eyes shut as his head banged back against the dusty bricks. Suddenly, one of the hands pressed against his lips, muffling his scream.
"Who are you and why are you working my case?" asked the person.
Juno opened his eyes (well, his robotic eye and his normal eye) and looked directly into the crystal blue pair staring back at him. Juno's heart did a flip-- he hated it. After staring at the person's eyes for at least a whole minute, Juno glanced down at the hand covering his mouth and then glanced back up, indicating he couldn't quite speak.
"Oh, right. Sorry,"
Juno felt the hand move away from his lips and let out a sigh. He crossed his arms against his chest, maintaining eye contact with the person in front of him.
"Your case?" Juno scoffed. "Listen, dude, I'm getting paid twice the amount that was stolen for retrieving that cash. I have a job to do."
"I'll let you go if you tell me your name."
"...Juno Steel," Juno muttered under his breath.
"Well, Juno Steel," the man leaned closer to Juno, who was still pinned against the worn down bricks, "My name is Peter Nureyev," Juno could feel Peter's breath on his neck as he spoke. He shivered and shoved Peter away from him.
"Well, Peter Nureyev," Juno mimicked him, "I'm glad we've become besties now. All that's left is to braid each other's hair and have a pillow fight while we're in our underwear. Anyway, this has been a lovely chat, but I have a case to get back to, so if you don't mind…" Juno tried breaking free from Nureyev's grasp, but he couldn't. Peter tightened his grip on Juno and smirked.
"Nureyev. I'm serious. I need to work this case," Juno spoke, his voice barely a whisper.
"I know, Juno," Peter whispered back, looking into Juno's eyes.
Juno let out a shaky breath and leaned back against the wall, not breaking eye contact and no longer fighting Peter's strength.
"I won't give up on this case unless you make me," Juno muttered.
"What are you implying?" Peter's smirk didn't falter.
"Figure it out yourself," Juno smirked back.
"As you wish…"
Peter leaned his head down slowly, getting closer and closer to Juno's face. Juno closed his eyes and leaned forward as well. Suddenly, Juno felt a sharp pain on the side of his neck. He opened his eyes and looked up at Peter, who was pouting and furrowing his eyebrows.
"I hope you understand, Juno. This is my case after all."
Juno's hand reached up to where the pain was and slid down against the brick wall until he was sitting on the floor. His vision blurred before going completely pitch black.
***
It was nine in the morning when Juno woke up. He had woken up in the same spot where he passed out. He woke up with a pounding headache.
"Bastard… he must have injected me with something," Juno whispered to himself. He reached into his pocket to grab his phone. He had planned on calling Rita, but before he could pull out his phone, he felt a piece of paper in his pocket. I don't remember putting this here, he thought. Juno pulled out the note and read it.
DEAR JUNO STEEL:
I WAS ABLE TO RETRIEVE THE CASH FROM MIASMA. I TOOK CARE OF HER. MAYBE I'LL TAKE YOU UP ON THAT OFFER YOU MADE EARLIER-- I'D LOVE TO HAVE A PILLOW FIGHT WITH YOU AND BRAID YOUR HAIR. THANKS FOR NOT GETTING IN THE WAY OF MY CASE (NOT LIKE YOU HAD A CHOICE, ANYWAY…) SEE YOU AROUND. XOXO.
~P.N.
Juno let out a chuckle and slipped the note back into his pocket. He pulled out his phone and called Rita.
"Rita, I've had a strange morning, come pick me up. I take it you know where I am. Use your hacker skills or something."
"I'll pick you up if you say the magic word, Mr. Steel."
"I'll buy you dinner."
"On my way, boss," the words came out in a rush. Juno chuckled again and hung up the phone. He waited for Rita to arrive. In the meantime, all he could do was think about Peter Nureyev and his stupidly mesmerising eyes.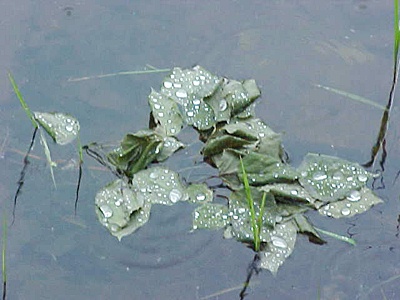 © Elaina B., Waterloo, NY