Midnight Magic
April 7, 2009
The sky was dark with the moon glistening over the lake. I sat under the large oak tree with my leather bound journal in one hand and my blue pen in the other.

Dear Diary,
It is about midnight as I write this, but I needed to get out of my house. It is so gloomy without my mom anymore. Her funeral is tommorrow morning. Aunt Irma came down this afternoon, I feel like she is the only one I can talk to about magic since my dad doesn't even know about me being a witch. I have to go.
Love,
Ambrosia Mathews

When I got back to the house I went to my mom's bedroom and pulled out her spell books from when she studied magic. I used to love it when she would tell me stories of the old witch legends. My favorite spell book of her was called Midnight Magic, she would always read it to me before bed.

I sat on my mothers grave on cold winter morning. It was finally sinking in that my mother was never coming back, and that I would never be able to talk to her again, I could never feel her warm hugs when I had a bad day. Hot tears started pouring down my cheeks as I touched the cold tomestone. " Ambrosia, honey this was what your mother wore when she started doing magic. I think she would love for you to have." " Thanks Aunt Irma." I said as she handed me the blue saphire amulet, on the back it had my mothers name in bright red letters Tiffany Waters. I touched her name and a spark of fire ran through my vains.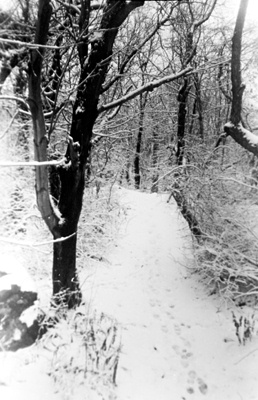 © Kelley C., Marblehead, MA