The Magic Stone
January 13, 2018
On a sunny day, John was walking through a park. He just decided to walk around and get some fresh air because he was really bored at home. He was a freshman at highschool and had always got bullied from people. John had no clue why, but he was always a target. While he was walking he had found this weird stone that was engraved. For some odd reason, he felt a special connection between him and the stone. So, John took it home with him.
Later that night, John was trying to get sleep because he was really tired. But then, he woke up to see that the stone was glowing for some odd reason. John had 0 clue why this was happening. "What the..." John said. All of a sudden, there was a big burst of light and then everything seemed normal. But, John had first realized that he had started to glow after the burst. He was surprised and dumbfounded of what had just happened. But, he decided he should just try to forget about it and sleep.
When we had woken up in the morning, he felt weird. He had felt powerful. Trying to ignore it, John got ready and went out again to do errands for his parents. He had walked to the store to get groceries and some snacks for his parents. Some steak, macaroni, and broccoli. He also had got some chips for himself. After he came out, he decided to take a shortcut to his house to save time. But while he was walking, someone was following him so he tried walking faster. The guy was getting closer and closer.
Out of fear, John had screamed "GET AWAY FROM ME!"
Randomly, the guy got pushed back from a weird force.
John then tried running as fast as he can. While running, he thought to himself about how he just did that. But then, he realized that the stone had something to do with this. So while he thought he was far away, he started to think of what the stone gave him. Did it bless him or did it curse him? John tried to use his powers on a bush. He thought he may have fire powers or something from like the movies. But, nothing happened. Instead, a big gust of wind came and made the bushes leaves come off. Nothing came to John's mind when this happened except to get home and hope no one saw.
5 minutes later, John got home. He ran into his room and tried to experiment with his powers. To start it off, he somehow started to make a mini tornado swirl into his hands. Then 10 minutes later, he started to make things lift off the ground. Thinking about how this happened, John looked around for the stone but he could not find it. He then remembered what the engraving was on the stone. A tornado. When he then found out about this, the object he had that was levitating hit him in the head and knocked him out because he was out of focus. Then, John had woke up. Realizing that it was all. A. Dream.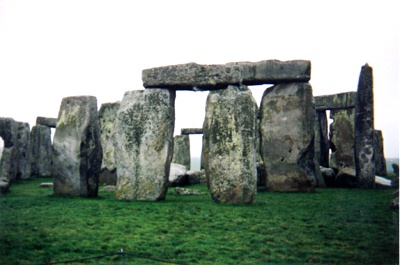 © Lacey G., Phoenix, AZ