Starters by Lissa Price
November 1, 2017
The cover book says the following quote, "You can't get them out of your head." This gives you a wondering of what you're trying to get rid of. But what exactly? This is explained in the dystopian genre book titled, "Starters" written by Lissa Price. Starters tells a story about a penniless girl Callie and her little brother Tyler, along with their friend Michael. Since all 3 of them are homeless, Callie has 2 decisions she has to make. Either go to prime destinations and rent her body to enders, or starve and be poor for the rest of her life. Which one would you choose?
Within the plot and the action that rages within the book, Price will have the readers on the edge of their seats wondering what will happen next. From the movements and drama that occurs in the novel, everyone will have a love/hate relationship with the characters. There are certain characters that have this trait. Callie is known as the unique Starter and she is capable of doing something way different than what the others can do. This kind of trait will make you love her in a way.
Starters is a book that approaches science in a completely different way. It shows technology that we wouldn't use in a current day world, like in a chem lab or a bio lab. The concept is more experienced to what NASA has. You follow Callie's footsteps throughout her adventures and situations that occur. I totally recommend this book to teens and young adults that are interested in technological science.
Staters was published in March 2012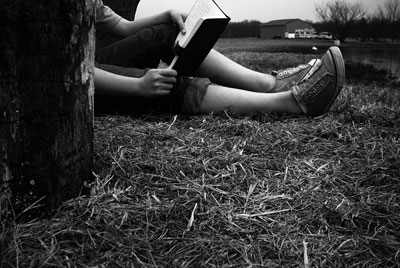 © Kristen D., Kenton, DE