A Vegetarian?
October 19, 2017
"I'm taking you on a date tonight." He spoke coming up from behind me. A huge smile ripped across my face when his words finally registered in my head.

"Okay Noah, where are you taking me?" I asked as the buzz of excitement set in at the prospect of going on our first date as an actual couple.

"I'm thinking a picnic something romantic but chill, what do you think?" He asked an almost shy smile gracing his handsome face as he waited for m response. I quickly nodded my head at the idea my heart swelling with love for the boy standing in front of me. After agreeing to go out Saturday which was tomorrow, and at what time we finally departed to our classes, but not before indulging in a light kiss. Friday flew by and all I did for the rest of the day was stay home, mentally preparing myself for Noah and me's picnic.

Making sure my outfit looked too perfect I finally left my quaint home noticing it was a fairly warm and sunny day and made my way to the only park in our little town of Ridgewood. Arriving at the Jay Stone park I walked to where my boyfriend and I had agreed to meet up. Finding him I realized I'd spotted him before he saw me. I felt the breath rush out of me at how gorgeous he looked. A god among mortals. His black hair seemed to capture the sunlight in each strand. His skin glowed, almost unearthly, as he laughed at a couple of kids that were running around. Oh, my that laugh could bring the world to its knees. Picking up my pace I ran a little and when I was close flung my arms around his neck. His skin was cold, like always. Laughing he coiled his muscular arms around my waist and twirled me around. Still giggling I told him to put me down so we could start our date. Noah had already set out the large yellow sheet to sit on and there were two plates taken out of the brown basket. We both sat down, but looking at him I could tell something was bothering him. Pulling him down to the sheet we sat next to each other and I turned to look at him.

"Whats wrong?" I asked, a crease forming between my eyebrows.

"I just have something to tell you and I'm nervous about your reaction." He responded, and looking down I saw him fiddling with his thumbs, a nervous habit of his as I'd come to find out over the time we'd spend together
"You have absolutely nothing to worry about Noah, It's just me," I told him a large smile on my face to try and get him to calm down, though I was curious as to what he was talking about.

Nodding his head as if to agree with me he finally opened the basket. My smile instantly dropped at what I saw. Fruits, sandwiches, crackers, and even some chocolate covered strawberries. My eyes shot up to him. Questioning him, but I already knew the answer.

"You're a vegetarian?" I asked but the question came out more as a statement.

"Yeah." His voice barely above a whisper as his eyes looked at anything but me.

"For how long".

"I think about two weeks now."

"But aren't you starving, Noah this human food can't possibly fill you up," I said picking up a container filled with grapes, my face contorted with disgust at the thought of eating them.

"No, I feel just fine babe I don't need blood. In fact, I haven't craved blood in the last two days." He boosted a forced smile on his beautiful face. Scowling at him now anger suddenly filled me up.

"Of course not Noah your body's shutting down surviving on human food isn't healthy". Lifting myself off the ground I extended my hand to him. "Common we're gonna go to Blodys to get you some blue blood pies," I said knowing those were his favorite. Rolling his eyes he got up and ignored my outstretched hand. Letting out a quiet sigh I strained my neck to look at him. Curse his tall stature.

"I'm a vegetarian now and if you can't accept that then I don't think we can be together."

Tears jumped to my eyes at his hard words, and my breath rushed out of my lungs. Looking at him I felt my heart shattering as his words finally settled.

"Your joking right." my voice strained the words barely leaving my mouth. When he didn't respond I quickly realized he was being serious.

"Then good-by Noah I hope you know what you're doing". A flash of hurt shot through his eyes, but as quickly as it'd come it soon disappeared. Turning around I quickly got out of there not wanting him to see my tears fall. I couldn't be with him, I just couldn't I'd lost too many people to vegetarianism, thinking that they could combat their craving for blood. As I walked away from Noah I realized I had lost another one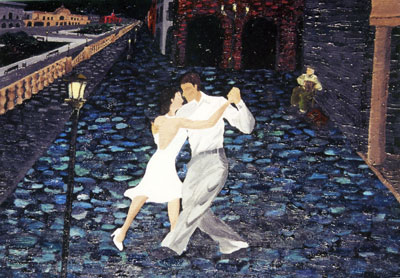 © Elizabeth M., Kannapolis, NC