Mathilda 4
July 3, 2017
Don't forget the breaking news that Rico delivered to the girl.Oh!You forget,damn;it's okay.Rico tells them:"Behind that handsome guy hides a ugly girl,my beauty is made of plastic,I'm a transgender".
After he leaves,the girl becomes reunited,apologizes to each other while one expects the other to step out of the way so they don't have any component.Becca decides to investigate more on Rico's gender,trying to see someone like Rico childhood friend or anyone close to him.Mathilda one the other side cursing nature and trying her best to turn that nightmare into the sweetest dream.
The girls keep thinking,asking each other:"should we give up",Mathilda says if I marry a transgender,it's like I marry a girl,but Becca herself says,"if after all he stated i can feel the same way,maybe it worths giving a shot."Two different theories on the table,it seems like only one player stands strong in the game.
Two years fly by,no news of Rico,Becca falls in love with someone else and Mathilda is still single waiting on her dream boy to come visit her on her birthday.Things speed up too fast,Becca gets pregnant and her man decides to marry her before she gives birth.
Mathilda is so happy for her friend,and while the day approaches Becca's future husband tells them that he wants to introduce them to.Becca is hoping for Mathilda to find her soulmate and gets over that transgender guy who disappeared and never comes back.
The sunrise of the wedding day,the future groom tells them that the stranger is here,when Mathilda and Becca come as instructed to introduce themselves,it is noone else than Rico sitting expecting also two strangers.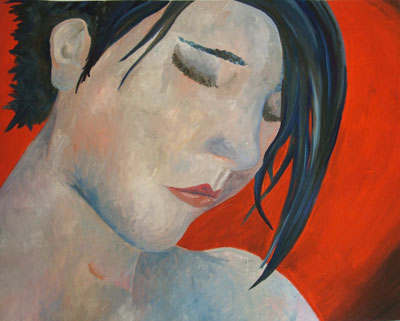 © Lindsay S., Billings, MT