Mathilda 3
June 26, 2017
Remember that I told you earlier,the weird and awkward Mathilda has changed into the most friendly girl ever,so cute,so smart,so real;and her hunting for a best friend she meets a nice girl names Becca almost just like her but the only difference she's shy.
After they meet each other,they become so inseparable that no storm,no thunder,no force can't break what they got.They are always together,the perfect partner in crime,or the friendship version of Bonnie and Clyde.
It keeps going like that for years until that day,a spanish guy names Rico moves to town,he's so cute,so fresh,God danm.He becomes their friends,and the duo turns to be the three mousquetaires until he falls in love with Mathilda,while Becca has a huge crush on him.
The friendship becomes sour,no more bestie,no more sis,they start fighting everyday.Something that nobody would ever expect ,they become enemy all the way.Years pass days come that Rico decides to get married but before there's a secret that deserves to be revealed.
So,one day he call both of them and tell them that he plans to move back to Mexico,but beforre he says i gotta leave you in peace.He turns to Mathilda and says:"Baby girl I like the fact you fighting,but why fighting so insecure while you're already a winner",then to Becca:"I really like that side of you,you are a great dreamer,but guess what I have a possessor still fight tho because my heart made a choice but i have not been chosen".
Then,he smile and say there's one more thing i have to say,whoever loves me after knowing that,is the one I'll be married,"behind that handsome guy hides a ugly young girl.Then he told them my pretty face is made of plastic and I'm a transgender.
Now make a choice.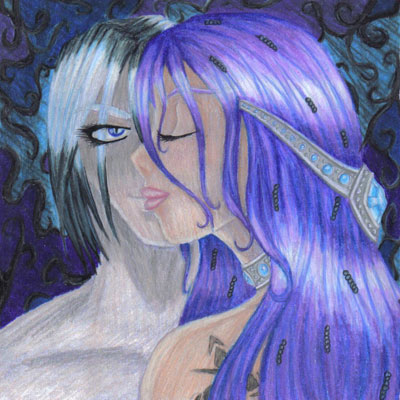 © Kelly K., Fort Collins, CO