Yayyyyyyy
June 5, 2017
 "Hey Kelly!!" I screamed at my friend. He turned and looked at me, rolling his eyes.
"What", demanded Kelly, looking me in the eyes, straight into my soul. Kelly had that effect on people, he never wanted to talk or interact with anyone, so when someone would say his name and somehow try in any way to interact with him he would gave them 'the look.'. A look that told you, Yeah, I'm going to leave that dude alone. His overall appearance usually was enough to keep everyone else at a distance from him, like there was a big protective bubble around him that no one else could go into.
"Hey Kelly!!" I yelled again, waving my hand continuously in his face, trying desperately to gain his attention. 
"KELLY!! KELLY!! GUESS WHAT!?" I shouted at the top of my lungs, slamming my hands on the table between us, right in front of Kelly's face. Kelly began to bang his head repeatedly on the table all of a sudden, whispering a few words to himself I would rather not say out loud. As Kelly stopped he ran his fingers through his thick black hair, and finally looked at me and gave me the look.
"What. Do. You. What?" Kelly asked, stopping after each word. It didn't really sound like a question though, more of a statement. I slid my hands back off the table into my pockets and sat up, and began to actually look around me. This place, Dairy Queen, was full of all kinds of people. We sat in a booth to the right of the door that people enter in. To the left was another booth with brown cushions and a pearl glazed table. A small, cute, little family was eating happily there, full of joy. Full of blood, a healthy bunch. Behind me, not behind Kelly, all there was behind Kelly was a wall, a pretty one though. It was a light brown brick wall with white paste between and around each of the bricks. But! Behind me, was another booth, and beside that one, and behind it was another booth, and behind that one was another booth and so on and so on. There were people from all kinds of different personalities in here. They had those who chose the farming life, straw hats on their heads. The average, care-free, happy families, which sat beside us. The gangsters, which of course, yes, they are black. And  some really dope looking roleplaying teens, cosplaying as Sword Art Online anime. TAnd then thereir was us, two magical beings. Kelly, taking the look of an actual anime character, had wavy, thick black hair, a black trench coat with white stripes along the edges, going down to his ankles, underneath wearing, black leggings, and a black anime shirt titled "Sword Art Online." Ironic? Haha, He woreand combat boots! You can't forget the boots.
" -RE YOU FREAKING KIDDING ME? HEY! HEY!! JAY!!!" As I turned around Kelly was standing up and screaming at me, and apparently he has been screaming at me for five minutes straight and I hadn't noticed.
"Oh, haha, my bad Kel, hahaha I guess I kind of zoned out,." I said, grinning from ear to ear. Kelly just shook his head in disappointment, and probably in regret that he should've killed me when I was mortal.
"Do not, call me,  Kel,." Replied Kelly, gritting his teeth. His face starting to look like a red balloon about to pop.
"Sure thing, Kel," I replied taking my phone out to text him the name 'Kel' over and over again. And changing his contact name to Kel.
"Now listen here you little-" Kel began, before his phone started buzzing, most likely from the four hundred thousand messages I had just sent him. Kel gave me this look like, I'll get back to you. Kel began to unlock his phone and started to say something. Until I stopped him and said something myself, taking my leave.
"Well, IT HAS BEEN FUN KEL!! But I better go! Bye now" And took off speed walking to the exit, leaving  Kel to finish his fries and water.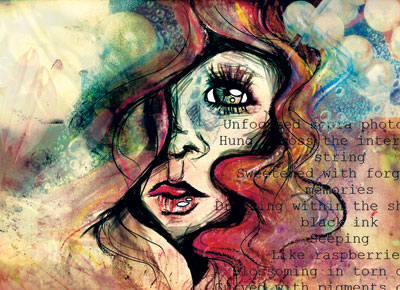 © Victor K., Las Vegas, NV