Glitch
May 20, 2017
Its a calm Sunday afternoon and she sits and gently swings back and forth on a rope swing, in sync with the wind. It is a chilly day, and the ground is wet from dew but it is balanced by the slow warm breeze that wafts over her.
But, she knows something is wrong. However perfect this day may seem she knows that she cannot escape the thing that tracks her always. And, she tells herself it is not her fault and they didn't warn her, but she knows this is a blatant lie. That they told her, she didn't listen, she didn't believe them and now her world is crumbling around her. Now, she is stuck believeing every day that there is danger, and there is.
Even on this perfect day the darkness that hangs over her still remains. She can imagine it happening, it would start with something small ; something that doesn't quite make sense, something like a flicker, a glitch, thats all it takes.
Then, colours twist and turn into something unbelievable, and she would swear that she was dreaming, or crazy, or both. Then comes the pack mentality, brother turns on brother, mother turns on son, father turns on mother and the weakest link always gets thrown away. A hug would change to a choke hold and everyone would turn into a charismatic manipulative vermin. 
When blood rains warm and lucid from the sky and it fills every crevasse of her body she knows it is too late. And, she doesn't know what happens next, she always leaves. But, now she is running out of places to go, she leaves only a trail of death and destruction behind her and it will never fix itself, she has caused so much pain by being stupid one time. Touching one stone.
And she often questions if she is simply crazy. Life woul be so much better if that were true, because she would know that her mistakes weren't causing others pain. She stops dead still. How long has it been? She saw it in the corner of her eye, what seemed like a flash of light, something seemed to pixelate, glitch. She swallows. It has begun.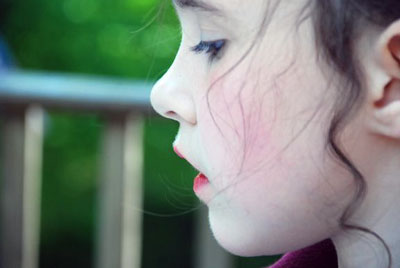 © Julie P., Rochdale, MA